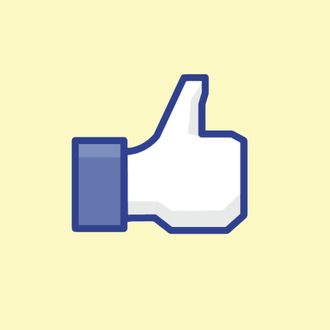 Even law enforcement knows how to creep on social media now. BuzzFeed's Chris Hamby has the insane story of Sondra Arquiett, who was arrested in connection with a drug ring in upstate New York and ultimately sentenced to probation a few years ago. That would be that, except a special agent for the U.S. Drug Enforcement Administration went on to make a Facebook account in Arquiett's name, using photos — including one of her young son — taken from her seized cell phone, in hopes of furthering the investigation.
Arquiett has since sued for privacy violations. In court papers, the U.S. Attorney involved in the case had admitted to the DEA catfishing scheme, but insisted it's "for a legitimate law enforcement purpose." Sure, Arquiett "did not give express permission for the use of photographs contained on her phone on an undercover Facebook page, but state the Plaintiff implicitly consented by granting access to the information stored in her cell phone and by consenting to the use of that information to aid in an ongoing criminal investigations [sic]." The agent communicated with at least one fugitive as Arquiett, despite never receiving her permission, or even notifying her about the profile.
Four years after the account was started, it still exists, despite violating Facebook's terms of service. (The fake Arquiett has only ten "friends.") Read the full story here.