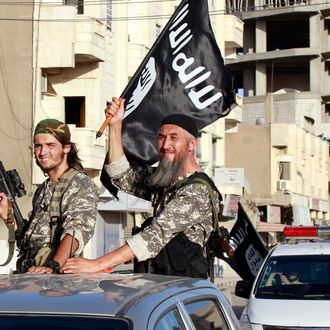 Three Denver teen girls ditched school last week so they could watch Jerry Springer at full volume and smoke cigarettes in the mall parking lot. Ha-ha, just kidding. They skipped school so they could fly to Turkey and join ISIS.
CNN reports that the girls — ages 15, 16, and 17 — told their parents they were going to the library before hopping a flight to Germany to make a connection to Turkey, where they reportedly planned to cross over the border into Syria. But when the girls' parents discovered their passports and $2,000 in cash were missing, the FBI put a hold on their travel documents and they were apprehended at the Frankfurt airport.
We're guessing they're grounded until at least after prom.