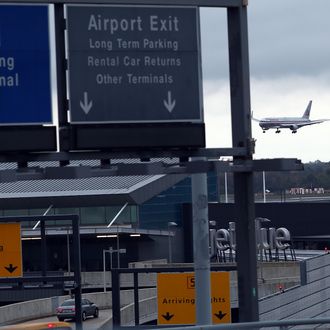 Photo: Spencer Platt/2014 Getty Images
Anyone traveling to the U.S. from one of the three West African nations with documented cases of Ebola will be monitored for symptoms of the virus for the entire 21-day incubation period, according to the CDC.
Travelers from Sierra Leone, Guinea and Liberia — of which there are about 150 a day — will be funneled into one of five U.S. airports. From there, they'll be required to report on their health status daily to state and local health officials for 21 days to ensure they do not have the deadly virus.
Worst vacation ever.