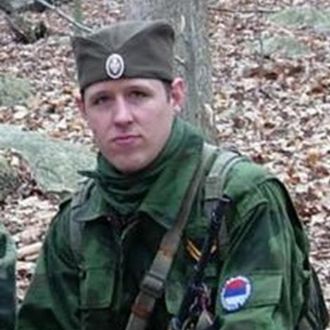 Not James Tully.
Photo: FBI
Every day, James Tully walks the five miles along wooded Pennsylvania roads to and from work. The four-hour round trip can be grueling, but it's gotten a lot worse ever since Eric Frein, the survivalist fugitive who's been on the run since shooting two cops and killing one, invaded the area.
Now Tully, who lives in Canadensis, Pennsylvania, and bears a passing resemblance to Frein, says he's been stopped by police and mistaken for the fugitive well over 20 times. It happens so frequently, he says, that he's taken to wearing his ID around his neck to avoid any further confrontation. On Friday, one officer even forced him to the ground at gunpoint, according to the Pocono Record.
Finally, the cops have begun to deploy stop-and-frisk tactics on white people. Who look a lot like on-the-run murderers. And walk five miles in dense wilderness after midnight.