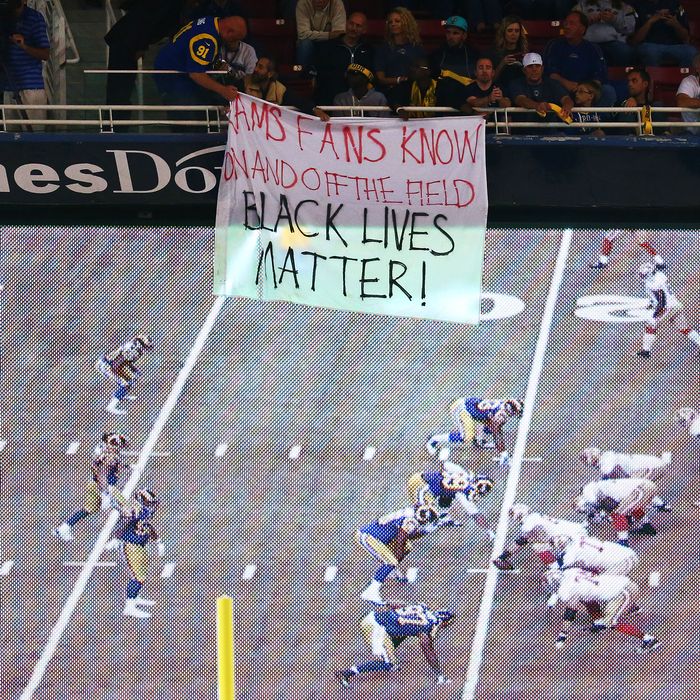 Photo: Dilip Vishwanat/Getty Images
Not that ESPN showed it on-air but …
Following an appearance at the St. Louis Symphony and some ugliness at Cardinals baseball games, demonstrators demanding justice for Michael Brown showed up last night during the Rams' Monday Night Football game. A banner unfurled over a jumbo screen by a group in the end zone read, "Rams fans know on and off the field black lives matter." They were not alone. 
In the upper deck, about three-dozen protesters chanted "Whose turf? Our turf!" and "Hands up, don't shoot!" with the game as a backdrop:
That contingent had their own "Black Lives Matter" banner:
As they marched out of the Edward Jones Dome mid-game, demonstrators got a little St. Louis sports-fan hospitality:
The average ticket price for last night's game was $82.19 — not that it matters.