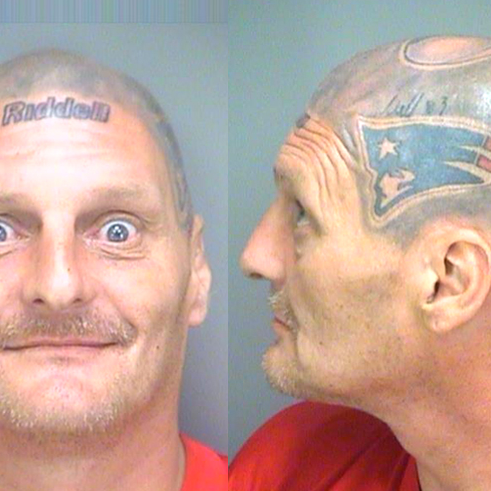 Photo: Pinellas County Sheriffs Dept
Victor Thompson really, really loves the Patriots. In fact, he loves them so much that he got a Tom Brady helmet tattooed to his skull. But know what else Victor Thompson loves? Synthetic weed.
Thompson was picked up in St. Petersburg, Florida, for possession of Spice, a type of synthetic weed that's illegal in Florida. His mugshot — taken from every angle possible — is one for the record books.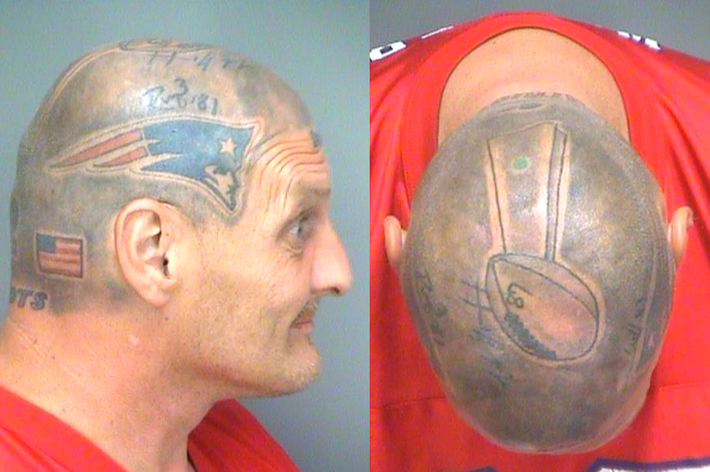 Unfortunately for Thompson, he also got arrested back in 2011 for shoplifting. But don't worry — there's a mugshot for that, too.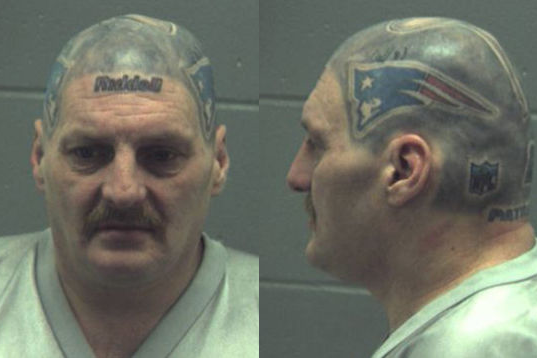 Gotta love football fans.