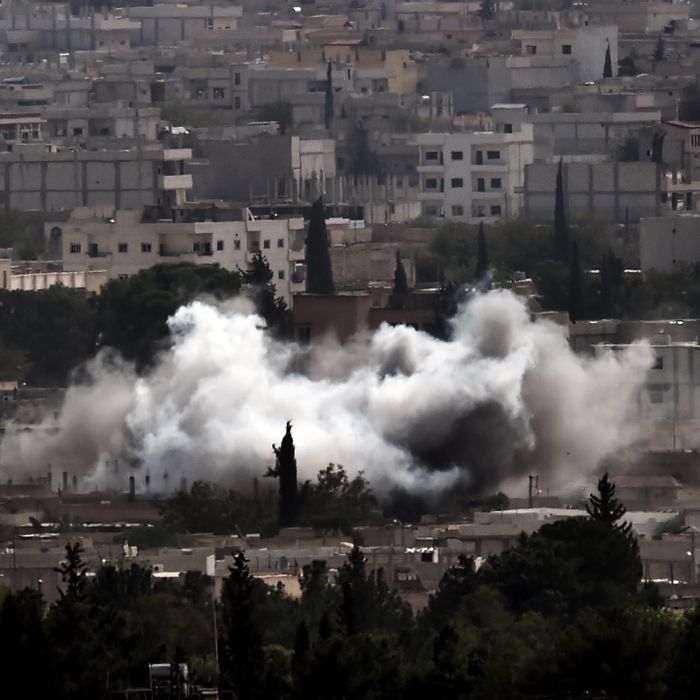 Photo: Aris Messinis/AFP/Getty Images
Ebola isn't airborne, but the terrorist group ISIS may soon be: The world's most notorious group of the moment is reportedly training militants to pilot captured MiG 21 or MiG 23 fighter jets, using pilots from the Saddam Hussein era.
The announcement comes from the Syrian Observatory for Human Rights, a U.K.-based NGO. Rami Abdulrahman, the group's leader, said the planes in question were seized from captured Syrian air bases. "They have trainers, Iraqi officers who were pilots before for Saddam Hussein," he said.
If the SOHR reporting is accurate, this would be the group's first time in the skies. "People [near Aleppo] saw the flights, they went up many times from the airport and they are flying in the skies outside the airport and coming back," Abdulrahman said. 
Of course, massive weaponry or vehicles hasn't always meant success for ISIS. Take, for instance, what happened with its big tanks in Kobani:
Plus, experts said the old Syrian military planes appeared, well, old and not really usable. Let's hope that's mostly true.