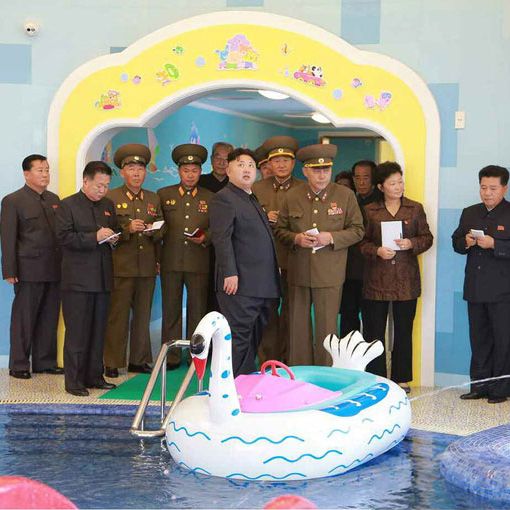 Brutal dictator Kim Jong-un, fresh off his mysterious ankle injury, is back to his primary job: modeling quizzical looks at bizarre locales for propaganda purposes. Now with a cane for added emphasis!
The latest batch of cheery images from North Korea's Korean Central News Agency finds the Dear Leader at the Pyongyang Baby Home and Orphanage, although the children are oddly absent.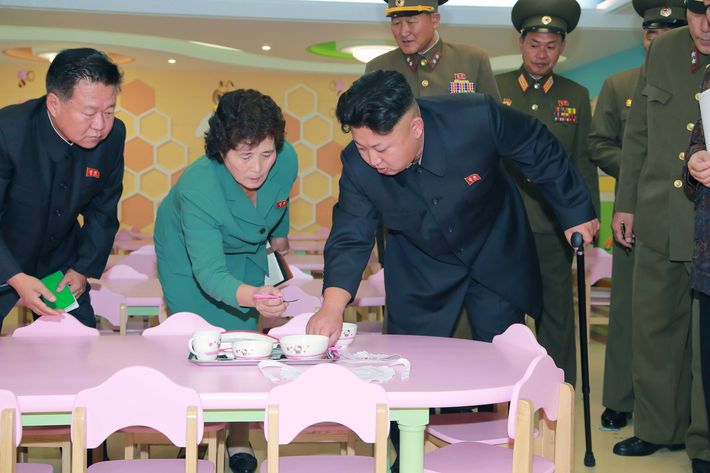 Instead, we get Kim Jong-un and a flank of generals, each armed with a notepad, inspecting the water park and Hello Kelly tea set.
Nothing weird about any of this. Nope — just some very official government business around the ball pit and tiny trampoline.