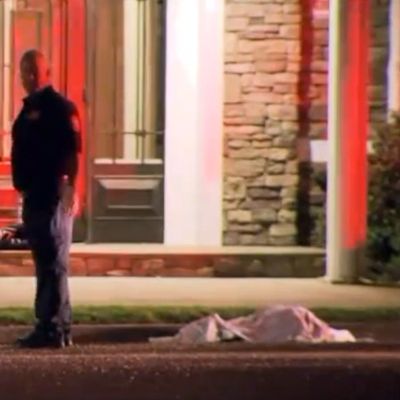 The woman beheaded and dragged out of her home on Long Island has been identified as Patricia Ward, a longtime professor at the nearby SUNY Farmingdale. Ward had taught language arts at the college for 28 years and also served as a dean.
"We are in shock," Patrick Calabria, a vice president at the college, told the New York Post. "The staff in her department is teary-eyed. We are providing counseling to the staff who need it. It's a very sad day. A lot of people are taking it very hard."
Last night, neighbors saw a man drag her body from her home onto the street, where he then kicked her severed head to about 20 feet away. The man — now believed by some to be her son — jumped in front of an oncoming train shortly thereafter. His body was found about a mile away.
"I looked through my window and saw the body down there," Nick Gordon, a neighbor, told the Post. "I saw the lady laying right in front and her head was across the street, close to the corner. I thought 'holy shit!'"
Gordon added that the floor was covered with blood, and "smears" seemed like someone had pulled the body.
But not everyone was so observant. Other neighbors thought it was a cool trick and went over to try to lift the body, only to discover, upon touching it, that it was flesh and bone.