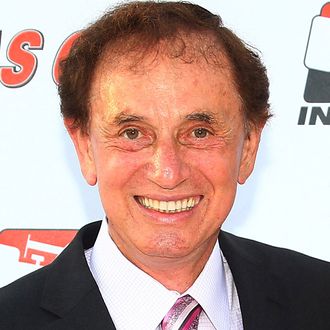 Photo: Michael Hickey/WireImage
Forrest Lucas, the co-founder of Lucas Oil, has discovered an innovative new way for newspapers to make money in this challenging media climate: charging people for full-page ads they can use to apologize for their wife's racist Facebook rants.
Lucas's wife, Charlotte Lucas, caused a little bit of a stir when she posted then deleted this message to her Facebook page last week:
"I'm sick and tired of minorities running our country! As far as I'm concerned, I don't think that atheists (minority), muslims (minority)n or any other minority group has the right to tell the majority of the people in the United States what they can and cannot do here. Is everyone so scared that they can't fight back for what is right or wrong with this country?"
Lucas was so embarrassed by his wife's behavior that he paid to have a full-page ad taken out in the Indianapolis Star, where he apologized on her behalf. 
"Her words were hurtful to many and disappointing to all," the ad reads. "Make no mistake, Charlotte feels extremely saddened by her actions and regrets the posting. She has issued an apology with the hope that it will be accepted as sincere."
Next up: paying for sponsored tweets to apologize for that time your son got a DUI!