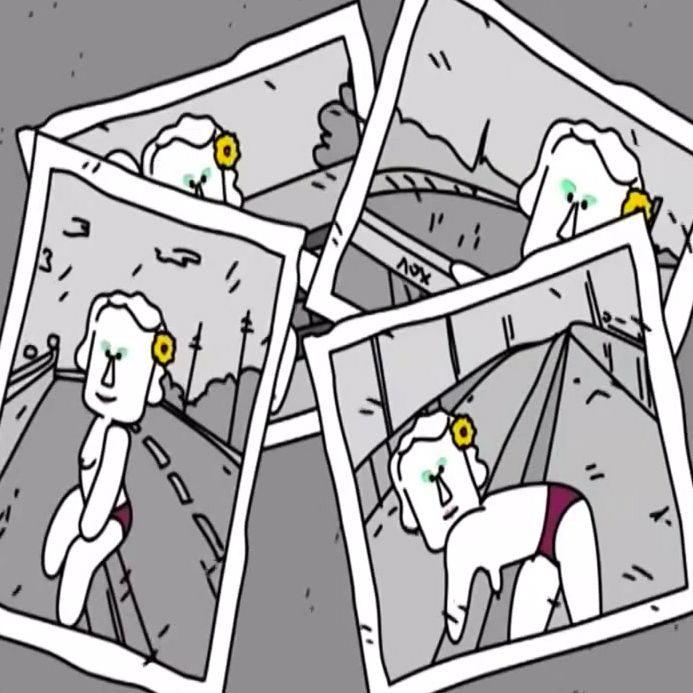 It's nothing new these days for a politician to have some less-than-wholesome shots of themselves up on the internet, but Irina Filatova, the culture minister of Ukraine's breakaway Luhansk People's Republic, took that to a whole new level with a sexually charged bikini and topless photo shoot displaying all her goods. Now, Filatova wants monetary compensation from and the death penalty for a cartoonist who dared to mock the raunchy pictures. 
A Ukrainian news site reports that Filatova wants the cartoonist, Irena Karpa, tried under "martial law and sentenced to death by firing squad" for a cartoon called "Mutant Vatnik." The short cartoon is a little under four minutes long, and lampoons Filatova and other pro-Russian officials in Ukraine — particularly the women. And, among other things, it features cartoonish approximations of Filatova's famed almost-nudes, in the same positions as the real things. 
On top of the execution, Filatova allegedly wants the cartoonist to pay her 50,000 rubles in damages — hopefully before the snipers fire at Karpa — because the cartoon "disturbed her sleep" and dampened her self-esteem.
Some suggest that the case may be an invention of the pro-Kiev gossip rags, but the legal documents seem pretty official. Filatova, for her part, has not denied making these requests.