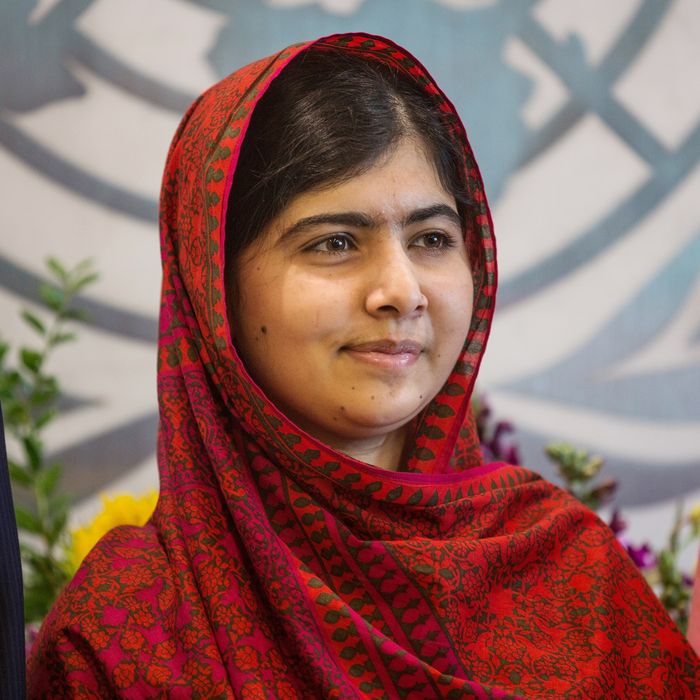 Photo: Andrew Burton/Getty Images
Malala Yousafzai just had to wait a year, and she's still the youngest to ever do it. The Norwegian Nobel Committee announced this morning that its 2014 Peace Prize will be awarded to Pakistan's teen icon, as well as India's Kailash Satyarthi, "for their struggle against the suppression of children and young people and for the right of all children to education." Yousafzai, just to be perfectly clear, is 17 years old.
"Despite her youth, Malala Yousafzai has already fought for several years for the right of girls to education, and has shown by example that children and young people, too, can contribute to improving their own situations," said the committee. "This she has done under the most dangerous circumstances. Through her heroic struggle she has become a leading spokesperson for girls' rights to education."
In 2012, Yousafzai was shot on her school bus by the Taliban for her activism, having already been featured in the New York Times and blogged for the BBC.
Satyarthi, who is of normal Peace Prize age, was recognized for "maintaining Gandhi's tradition" with peaceful protest against "the grave exploitation of children for financial gain."
Other potential winners included Pope Francis, Chelsea Manning, Edward Snowden, and … Vladimir Putin.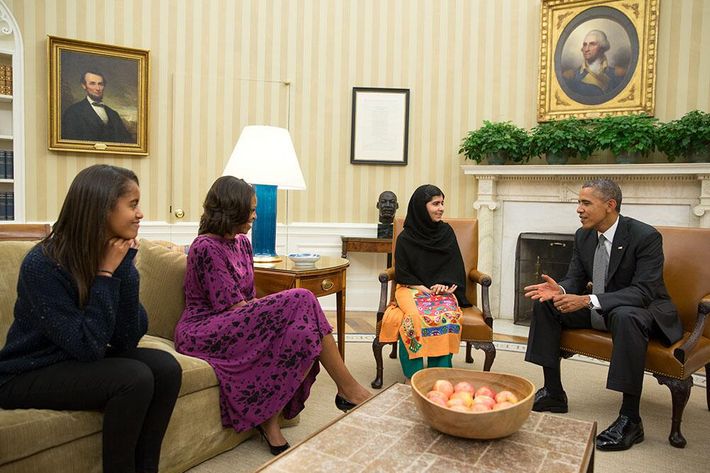 In one of the coolest press release lines of all time, the adults of the world were told to chill: "Malala will make her first statement on winning the Nobel Peace Prize after school."