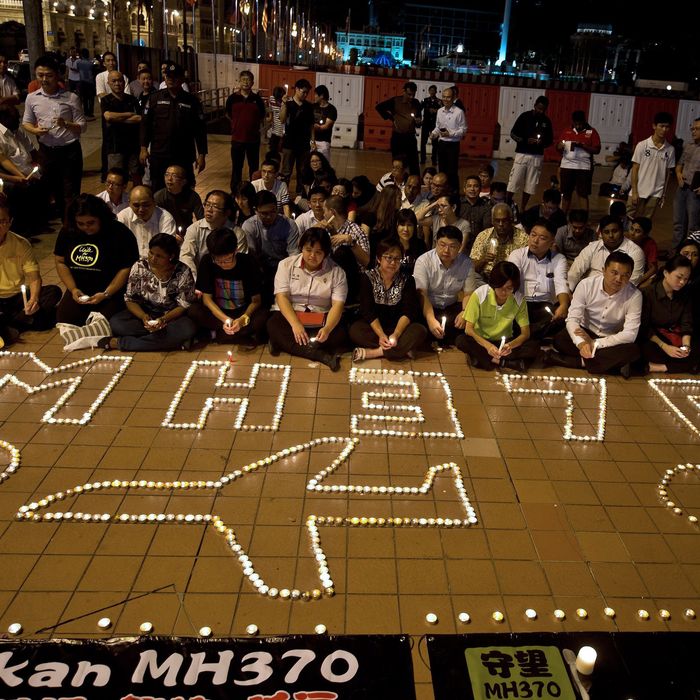 Photo: Manan Vatsyayana/AFP/Getty Images
A suit filed on behalf of two young boys, ages 11 and 13, whose father disappeared in March aboard Malaysia Airlines Flight 370 is believed to be the first of its kind. More will surely follow: The still-missing plane vanished with 239 people onboard.
"We have waited for eight months. After speaking to various experts, we believe we have sufficient evidence for a strong case," said Arunan Selveraj, a lawyer for the family. "A big plane missing in this age of technology is really unacceptable."
The lawsuit filed claims against both the airline, for breach of contract, and Malaysia's civil aviation department, as it didn't immediately sound the alarms when the plane disappeared from its radar. Jee Jing Hang, the father, brought in about $5,200 a month in earnings, so the family wants damages for the loss of his income as well as emotional suffering.
Australian teams continue to search for MH370's remains. Another Malaysia Airlines flight was later shot down over contested Ukrainian territories in Donetsk.