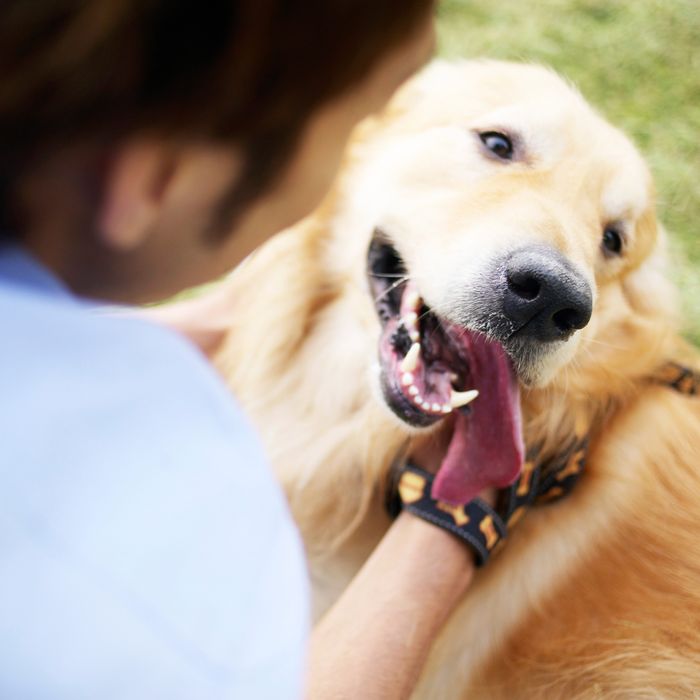 Organizers of a dog-petting summit held in Kuala Lumpur, Malaysia, have suddenly found themselves under investigation after local clerics called the event anti-Islamic.
The pet-a-thon — called "I want to touch a dog" — reportedly drew hundreds to the city's Central Park on Sunday. Many of them had never touched a dog before. "I am curious, that is why I am here. I touched a few," one attendee told the Malaysian Insider. "I never had a chance like this before."
Dogs are considered unclean under some understandings of Islamic law, an interpretation that organizer Syed Azmi Alhabshi, who is a Muslim himself, tried to challenge. In the West, this conservative interpretation has resulted in some controversies over forced interactions, like when some Muslim cabbies refused to take in passengers with service dogs. But not all religious leaders agree with that view.
"Dogs are also God's creatures," said Mohd Iqbal Parjin, a religious teacher at the event. "We need to overcome the mentality of seeing the animal as an offensive creature."
That wasn't good enough for the Muslim-majority country's Islamic leadership. Muslim leader Nooh Gadut called the event an attempt to "create a culture that is opposite to Islam."
It's not yet clear what kind of punishment organizers may face if clerics decide to pursue this matter, or whether they will be tried under the country's blasphemy law, which allows for punishments of up to three years in prison and fines of up to $1,000.
On the bright side, hundreds of Malaysians have already warmed to the furry creatures: