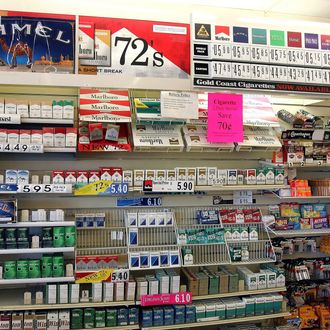 Photo: Tim Boyle/Getty Images
A man in Aurora, California, had just climbed into his car and lit up his morning smoke when he accidentally dropped the cigarette onto his jacket. He jumped out of the car to avoid being burned, and that's when the freak accident happened.
Unfortunately, the car he was driving was still on, and when the unnamed man jumped out of the car, he was knocked down as the van began to roll backwards. The driver's side tire rolled over the man's head, and he sustained life-threatening injuries. He's currently in critical condition at a local hospital.