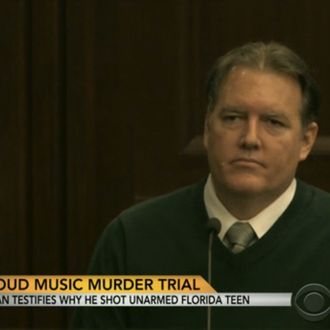 A Florida jury has found 47-year-old white software developer Michael Dunn guilty of the 2012 death of Jordan Davis, the unarmed black teenager Dunn shot at ten times after telling him to turn down his "thug music."
A previous trial found Dunn guilty of three counts of second-degree attempted murder for firing at Davis and his three friends who were in an SUV parked at a Jacksonville convenience store, but the jury was unable to reach an agreement on the first-degree-murder charge, resulting in a mistrial.
Dunn claimed that he fired at the SUV in self-defense when he believed he saw Davis exiting the car armed with a shotgun, but no weapons were found inside. He faces life in jail without parole.