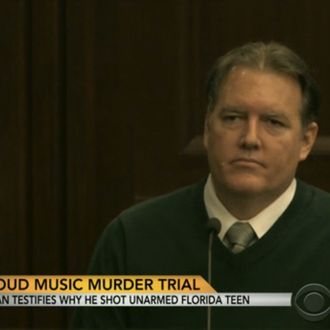 Michael Dunn, the cartoonishly evil Florida software developer who was found guilty of first-degree murder in the shooting death of 17-year-old Jordan Davis, has received his jail sentence. On Friday morning, Judge Russell Healey sentenced him to life in prison without parole. See ya never, buddy.
In November 2012, Dunn shot and killed the unnarmed black teenager in a convenience store parking lot after yelling at him to turn down his "thug music." Three of Davis's friends were also in the car, but they survived.
For the Davis family, it's been a long, slow path to justice: A previous trial found Dunn guilty of three counts of second-degree murder, but a hung jury on the count of first-degree murder led to a new trial. Now that Dunn is going away for life, hopefully the Davises can get some peace.