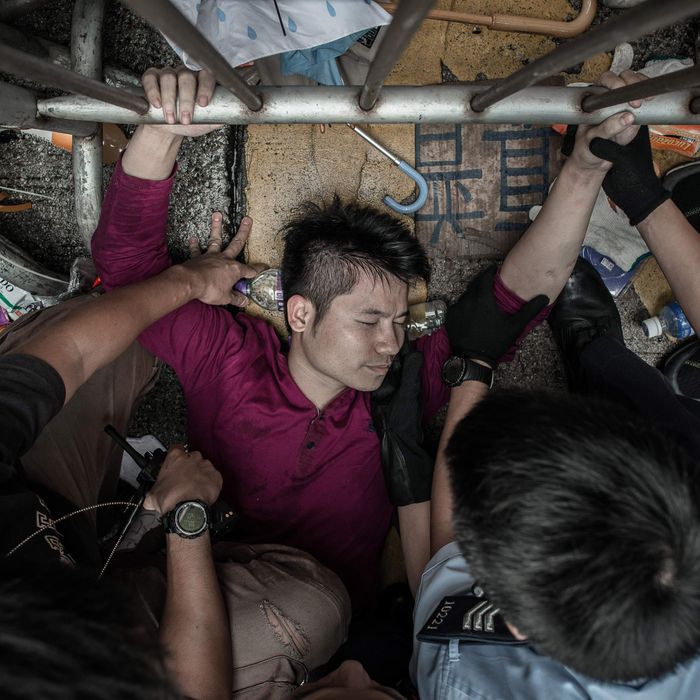 Photo: Philippe Lopez/AFP/Getty Images
Tensions escalated again at Hong Kong's expansive, ongoing protests on Friday, with protesters now clashing with other citizens, who want them gone. Movement leaders said they would call off scheduled talks with the government if it did not protect them from the "thugs."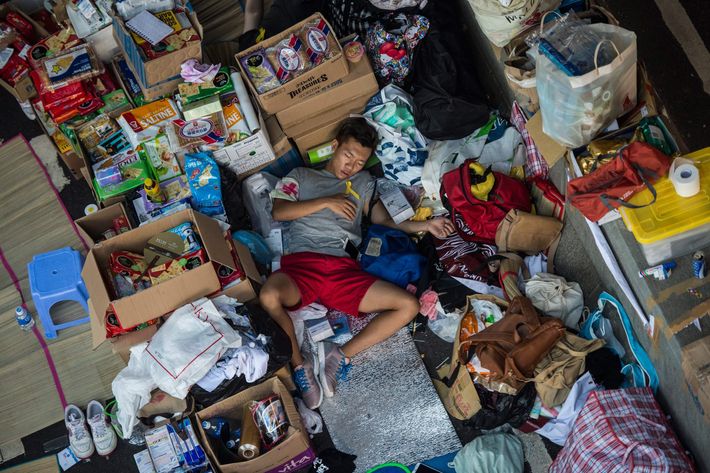 The demonstrations, which began last weekend, have occupied major business areas as part of their strategy. Among the protesters' demands is the resignation of Leung Chun-ying, the Beijing-leaning chief executive of semi-autonomous Hong Kong. (His bratty daughter, Leung Chai-yan, made fun of protesters on Facebook this week, thanking them for "all my beautiful shoes and dresses." Her account has since been disabled.)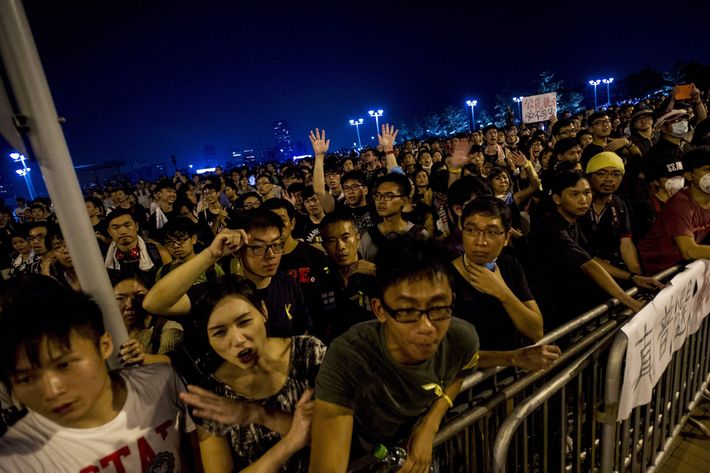 Those occupying the city also want truly democratic elections for Leung's successor in 2017 — a demand thus far rejected by China's ruling communist party. Yet the protesters continue to gather around Leung's office: On Thursday night, he appeared to make headway toward meeting their demands when he promised to discuss constitutional reforms with student representatives from the gathered crowds. "We want to impose enough pressure to make C. Y. Leung respond to the voice of the people," protester George Wong told the New York Times, while also noting that the movement has internal tensions stemming from a lack of leadership.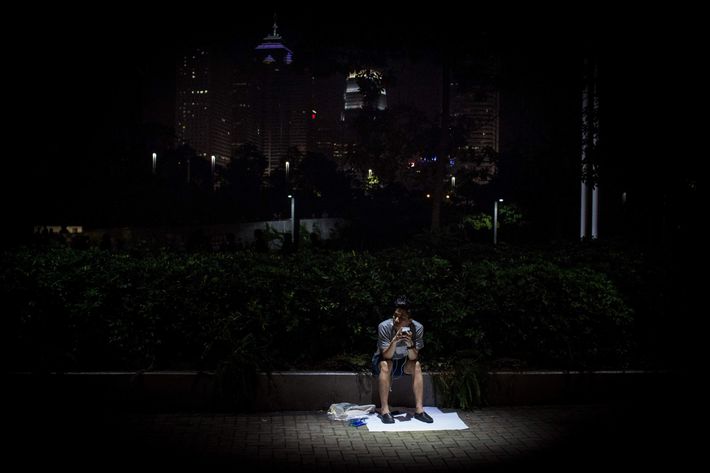 It's one of many similarities between what's happening in Hong Kong and the Occupy protests in America. "This movement doesn't have an actual leader, but it's not without direction, not without a goal, and there are ways to handle the different views of the movement's participants," law professor Benny Tai told the Times. "We share the same goal. Our methods may not be the same in actual scenarios. I hope everybody can persist in the spirit of peaceful resistance."
But while Occupy settled in public parks, Hong Kong's protesters are angering fellow citizens with their wide reach. Those who come out to counter them are "very angry and very noisy," according to some protestors. "All supporters of Occupy will abide by the principles of nonviolence," Hong Kong Federation of Students secretary general Alex Chow told CNN. "The chaos is not caused by advocates of Occupy, but by the opposing groups."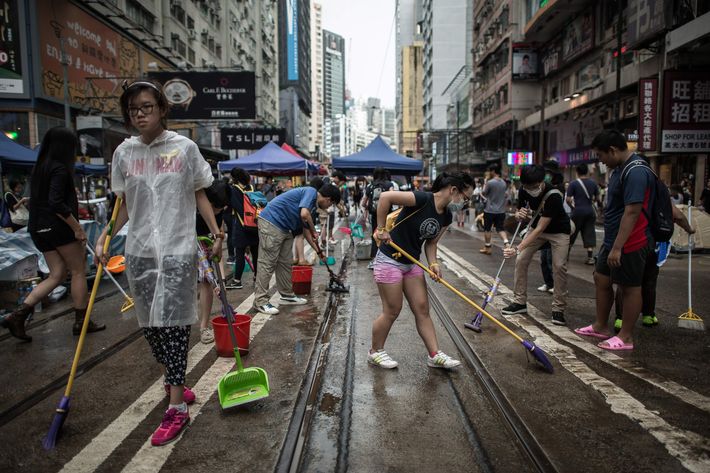 At night, rioters swept through an encampment on Nathan Road in a popular shopping center, destroying tents and otherwise wrecking what the neat and peaceful protestors had constructed. The motive, they said, was to clear a path for citizens going to work the next morning, while the local government suggested the increasing violence may be a good reason to nix the protests altogether.
Other movement leaders said in a joint statement that they would end talks "if the government does not immediately prevent the organized attacks." But with pressure mounting from all sides, it remains to be seen how much long the pro-democracy protests can last.
More views from the streets: