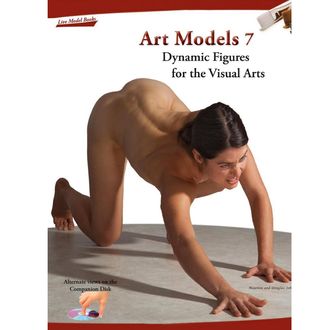 Everyone knows that when the Founding Fathers sat around drawing up the First Amendment, it was with the specific intent to protect their right to view weird-ass porn. Because if there's one thing the U.S. Bill of Rights strongly guarantees, it is citizens' right to jerk off.
Now a convicted murderer at Cheshire Correctional Institute in Connecticut is suing the state for infringing upon his constitutional right to look at porn. Forty-year-old Dwight Pink Jr. believes he should be allowed to keep the book Art Models 7 with him in jail, but in 2012, Corrections banned any materials that depict nudity. 
Pink is currently serving a 50-year sentence, which means he has plenty of time to figure out how to use his imagination.