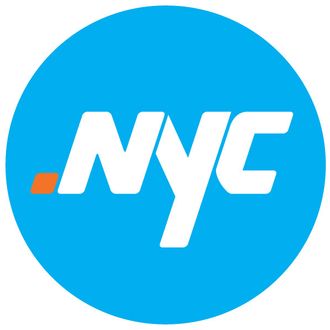 Today, New York City's long-awaited domain suffix, .nyc, officially goes on sale. The "web address for New Yorkers," which has been in the works for a few years but needed approval from ICANN, the organization that controls domain names, is now live. And assuming you or your business can prove that you're physically located within the five boroughs, you can buy your very own piece of city-themed digital real estate.
But you'd better hurry. A spokesman for GoDaddy said that the following domains have already been registered:
BronxHipster.nyc

Clowns.nyc

Conquistadors.nyc

Dementia.nyc

Dope.nyc

Empanadas.nyc

Erratic.nyc

Fancy.nyc

Flashmob.nyc

Gangsta.nyc

GayDivorce.nyc

GayJews.nyc

GoFish.nyc

Greed.nyc

Honk.nyc

Hopeless.nyc

ManWithVan.nyc

Neverforget911.nyc

PianoBash.nyc

PonyCon.nyc

Shots.nyc

SillyNewYorkGirl.nyc

Swag.nyc

TheWiz.nyc

Veganing.nyc

Yeti.nyc
Sorry, Manhattan-based yeti enthusiasts — today is not your day. Everyone else, you can register your domain of choice here.