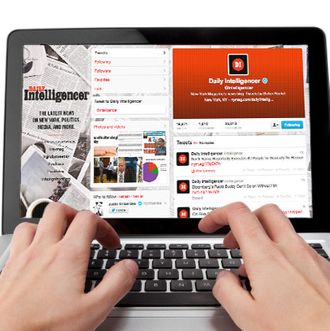 Welcome back to the New York Magazine Competition. On alternate Mondays, we lay out a challenge and offer a sample responses. Enter in the comments section, or on Twitter with the hashtag we've provided, and the editors will select a winner. Criteria are highly subjective, but heavily retweeted and favorited posts will have an advantage. The prize is a year's subscription to New York in print or a two-year subscription to the iPad edition (winner's choice). Full rules are here.
COMPETITION NO. 34: FOURTH TIME'S NOT THE CHARM. Please suggest a Part IV that's destined to fail. For example:
THE MATRIX: PRESCRIPTION REFILL
SHARKNADO 4: EVEN WE DON'T BELIEVE IT
THE EXPENDED
THE GODFATHER PART IV: ZOMBIE SONNY 
Enter in the comments thread below, or on Twitter with the hashtag #BadPartIV, by November 12.
RESULTS OF COMPETITION NO. 33: MY FAVORITE BAND'S GETTING OLD, in which you were asked to rename a band to reflect its advancing age. 
Submitted by many: The Who? Really Ol' Dirty Bastard. Counting Crows' Feet. The Tragically Broken Hip. Oldplay. Dinosaur Sr. Neil Old. And many variations on "the Rolling Stones."
HONORABLE MENTION TO:
The Elderly Brothers
—rmt438
Charli XCIV
—Pages1
Balding Heads
—RobertSteiner
Gerry and His Pacemaker
—biffers
Reba McRetired
—greatwes
Supergramp
—woodychapel
The Beige City Strollers  
—@stamfordstu  
U2 Can Get Life Insurance
—@BarbaraBlogs  
The B-82's
—Lexxman
Bone Thugs and a Hearty Bowl of Oatmeal
—dannyduberstein
Clap Your Hands Say What? 
—JovialSam
The Old Steady
—volpone
Men Without Hair
—KattsDogma
Radiohad
—77BC
I'm Fall Out Boy and I Can't Get Up
—SueDeNim
Sonic Youth
—MiddleCoastDan
A Tribe Called Sweatervest
—LIC_Hero
Alzheim Steamroller
—MiddleCoastDan
Arcade Retire
—@bermanmatt  
Frankie Goes to Florida
—gianna13
Queen Mum
—JDuggar
50 Cent Ain't What It Used to Be
—dchiciak
AND THE WINNER IS:
Panic! at the Bingo 
—classicist