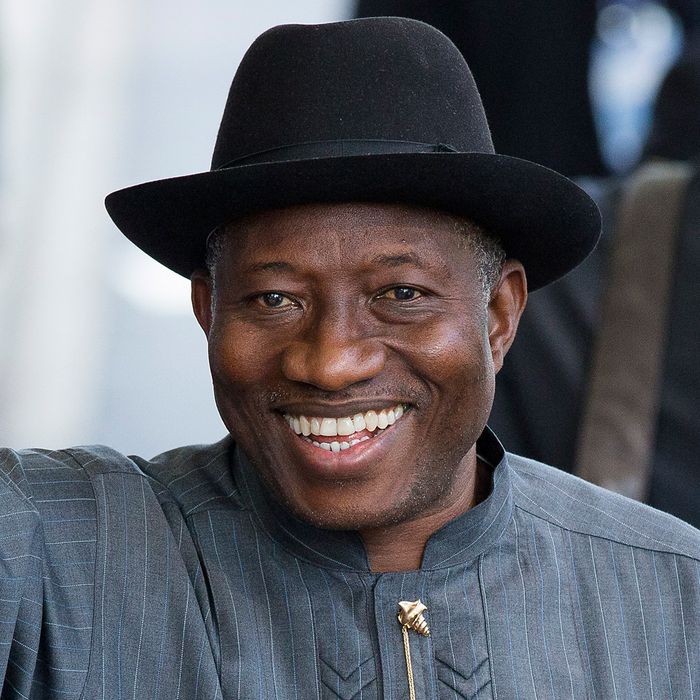 Photo: Bart Maat/Getty Images
With Ebola more or less handled in Nigeria, President Goodluck Jonathan has put his focus back on the things that really matter to him. No, not defeating Boko Haram — his own personal reputation in the most trivial dark corners of the internet. Jonathan's office, which apparently keeps a vigilant eye on his Google Alert, was not at all pleased with the president's inclusion on a list called "Richest African Presidents 2014" from the New Jersey website RichestLifeStyle.com (slogan: "You only get one life to live. Aspire to live the Richest Lifestyle possible!") — especially with an election coming up and Jonathan's record against corruption already in question.
"We have noted with consternation the listing of President Goodluck Ebele Jonathan by a website – RichestLifestyle.com – as the sixth richest African President with an estimated net worth of $100 Million U.S. Dollars," said his (terrible) media adviser in a statement, dubbing it "another attempt to unjustifiably portray the president as a corrupt leader and incite public disaffection." 
"Jonathan," the letter claims, "has had no personal income since 1999 other than his official remuneration … We therefore demand a retraction and an unreserved apology from RichestLifestyle.com and all those who have reproduced the offensive article. Otherwise, they should be prepared to substantiate their libelous claims against the President in courts of law within and outside Nigeria."
Other articles on Richest Lifestyle include "B-o-o-t-y-licious Countdown: Top 20 Celebs With Big Butt [sic]" and "Top 10 Most Expensive Celebrity Rings." Needless to say, the site did not substantiate the claim but instead just deleted Jonathan from the list and blamed CelebrityNetWorth.com, which can probably expect an angry letter, too.
Mr. Jonathan, meet the Streisand Effect.