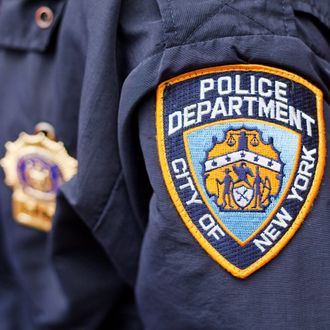 On Friday, a cop killed Denis Volchkin after the 28-year-old allegedly lunged at him and another officer with a knife. According to the NYPD, the police initially visited a house in Sheepshead Bay at 5:30 p.m. over a fight Volchkin had with his 54-year-old mother, who claimed he choked her before running off when she called for help.
The New York Daily News reports that Volchkin returned to his mother's home about an hour and a half later, "ransacked" the place, and settled onto the couch with "at least three knives." The cops were called again and eventually broke down the door. Once they were inside, officers claim an "agitated" Volchkin refused to drop the knife he was holding and jumped forward with it. A cop shot him once in the chest, and he later died of his injuries at Coney Island Hospital.
Neighbors described Volchkin and his mother as "quiet," though Volchkin tried to attack Keeping Up with the Kardashians regular Jonathan Cheban with a knife at a sushi restaurant a few months ago. (Cheban's bodyguard stopped him.) This is the second time this week that NYPD officers have fatally shot someone who was wielding a knife. On Monday, three cops killed 47-year-old Francisco Carvajal and 51-year-old Rafael Laureano during another domestic dispute in Ocean Park. Laureano's death was deemed an accident — he was trying to protect his girlfriend from her ex, Carvajal, who had threatened her and her children with a knife before going after the police with the weapon.