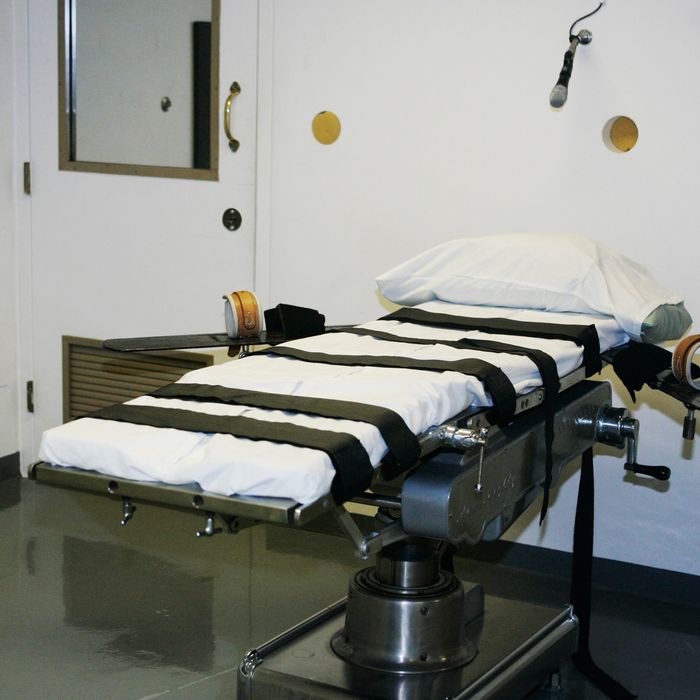 After an April 29 execution went wrong and caused nationwide outrage, Oklahoma has revised its protocol for such future instances. According to the new guidelines, five times more of the controversial sedative midazolam will be used, while media witnesses will be cut from 12 to 5. When the media reports that you're getting things wrong, the solution is always to cut the media.
Under the new rules, in addition to upping the midazolam dosage, Oklahoma will require whoever is inserting the IV to be trained in doing so. Another person will also be standing by to monitor the insertion site, to avoid problems like what happened in April, when the execution of Clayon Locket used a new drug cocktail, including midozalam, and took an excruciating 43 minutes. The complications may have resulted from a vein collapse, but his groin — where the IV was inserted — was covered by a sheet that prevented the complications from being spotted right away.
However, the state will continue to allow a single IV for lethal injections, though many past executions have used two.
According to the Oklahoman, corrections department director Robert Patton would not comment on these changes because of pending litigation. The state's next lethal injection is set for November 13.