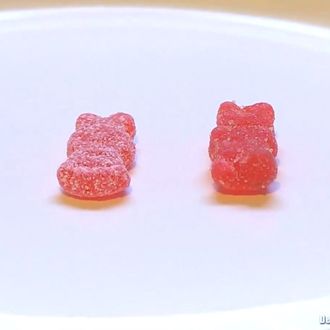 Now that marijuana's been legalized in Colorado and edibles are on the rise, parents have found a new worthless thing to worry about: weed candy accidentally ending up in their kids' trick-or-treat bags.
CNN reports that some Colorado parents are afraid regular candy could be confused with weed candy and given out to trick-or-treating children on Halloween. Though the state recently enacted a law that will make marijuana candy packaging more distinguishable from regular candy, it doesn't go into effect until November 1.
Of course, what parents are overlooking here is the fact that weed candy is more expensive than regular candy and nobody wants to give it to your damn kid. If I have a weed chocolate bar, I'm not going to give it away to your child — purposely or accidentally — because they show up at my door in a Frozen costume. I am going to consume it, and then I am going to eat an entire Papa John's pizza and sleep for 13 hours.