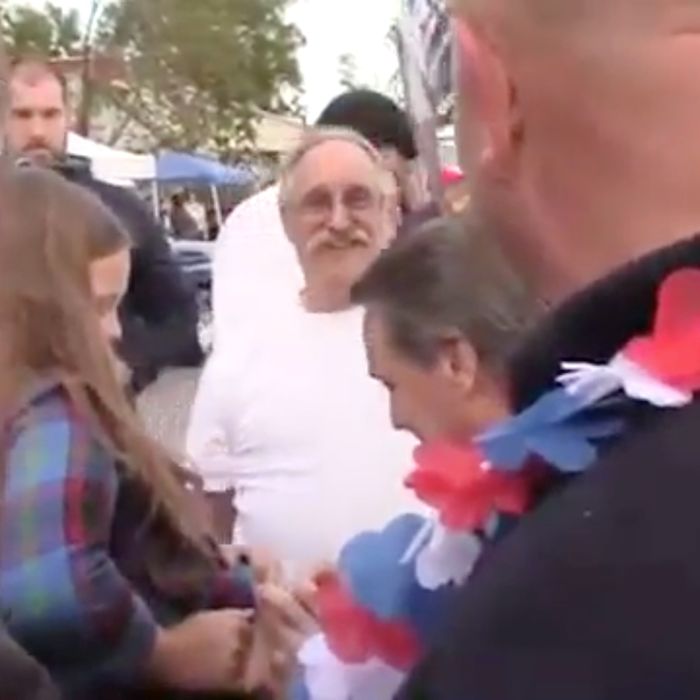 Aspiring Georgia senator David Perdue is not Harry Styles, but he is close. At a campaign event yesterday, a young lady whose age almost definitely ends in -teen asked the candidate to take a Sharpie to her torso. "No way — ha ha," he responds awkwardly (and logically), before uncapping his marker and doing it anyway. "No pictures on this!" he says, only serving to make it a bit creepier.
Update: Another angle provided by the Perdue campaign appears to show the candidate signing the girl's insulin pump, not her body. See below.

As feared, a Democratic operative "committed to holding Republicans accountable for their words and actions" was filming:
Poorly covering up the act with campaign signs that say "David Perdue, U.S. Senate" was maybe not the slickest move: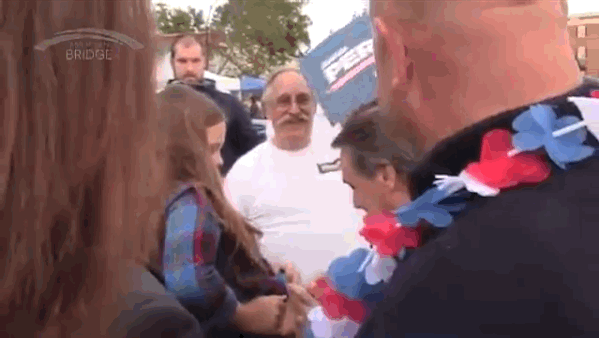 But the operative only got part of the story, the campaign says. "David was asked to sign an individual's diabetic pump to help raise awareness for juvenile diabetes," a spokesperson said.
Here it is from the other side, via BuzzFeed:

This post originally said Perdue signed her body. It has been updated throughout.