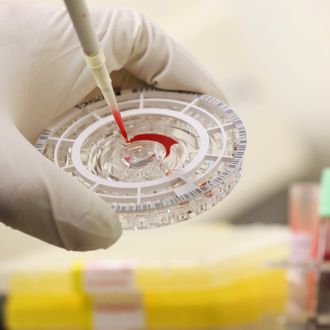 Photo: Sean Gallup/Getty Images
An unnamed Spanish nurse is thought to be the first person to contract Ebola outside of Africa, according to BBC News. The nurse tested positive in initial tests, but doctors are still awaiting final results.
As part of the team treating Spanish priest Manuel Garcia Viejo, who contracted the disease while abroad in Sierra Leone, the nurse may have been exposed to the deadly virus. Viejo later died in a Madrid hospital.