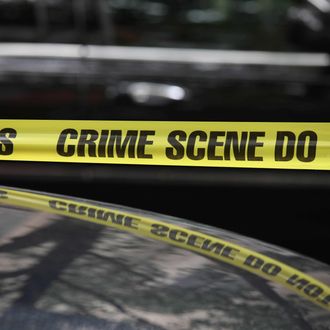 Photo: Rob Kim/Getty Images
Police say a suspected school shooter is dead of a self-inflicted gunshot wound after opening fire in the cafeteria at Marysville Pilchuck High School, just north of Seattle on Friday. Another student has also died from injuries related to the shooting.
According to Jarron Webb, a student at the school, the shooter was angry at a girl who refused his advances. She and at least three others were injured.
A student inside the school told CNN that students initially thought the incident was a fire drill, until teachers told them to seek cover because of an active shooter. Police then went door-to-door to clear the situation, and some of the 1200 students were evacuated. 
Later, parents and students reunited at a nearby church. 
"I never thought I would be standing here after a school shooting," a mother named Heather Parker told the Seattle Times. Her son Corbin is a senior at the school. "He's pretty shook up. He just said 'I'm OK.' He was trying to calm me down."