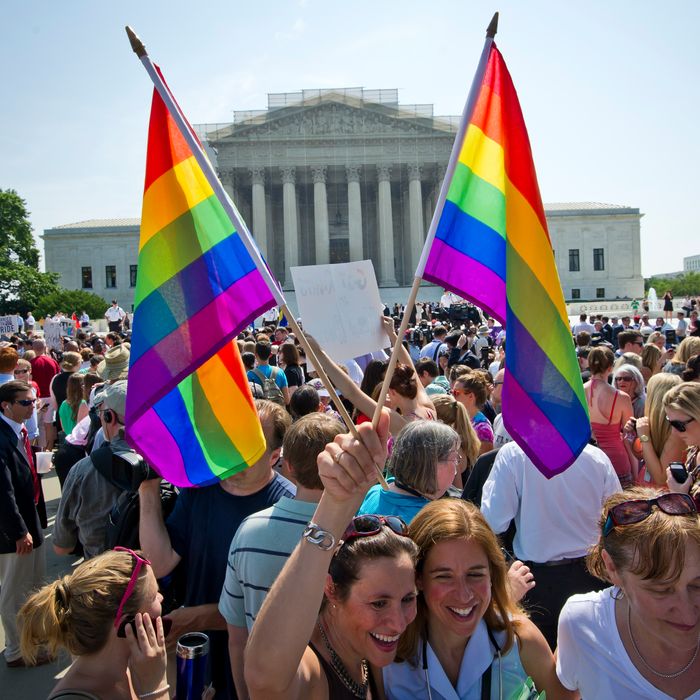 DOMA Day was just the beginning.
Photo: FP PHOTO / MLADEN ANTONOV
The Supreme Court rejected appeals in all the gay-marriage cases up for consideration today, clearing the way for same-sex couples to wed in five states where bans were recently struck down.
In addition to Indiana, Oklahoma, Virginia, Wisconsin, and Utah, the jurisdiction of the appeals courts means bans on gay marriage could fall swiftly in six more states — North Carolina, West Virginia, South Carolina, Wyoming, Kansas, and Colorado — bringing the total number of states recognizing marriage equality up from 24 today to 30.
"The move was a major surprise and suggests that the justices are not going to intercede in the wave of decisions in favor of same-sex marriage at least until a federal appeals court upholds a state ban," the New York Times notes. The momentum right now makes that seem unlikely.