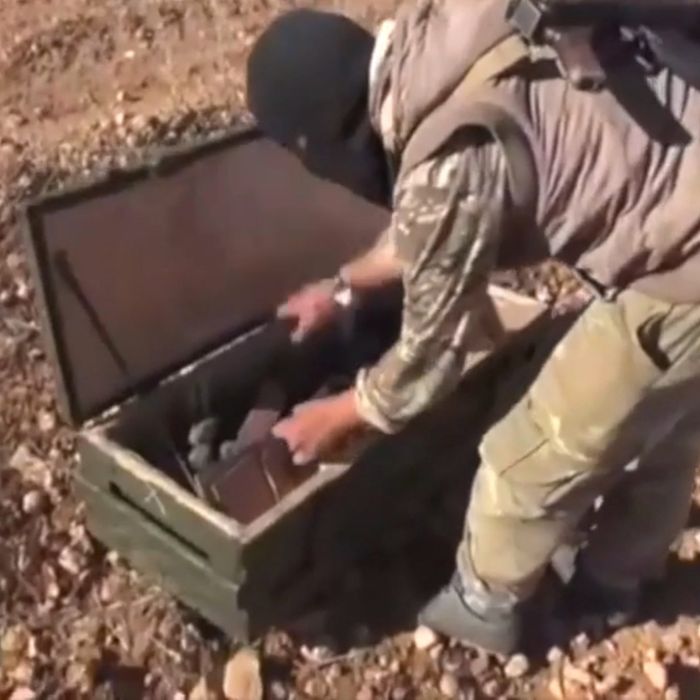 Some American airdrops to Kurdish forces fighting ISIS in the Syrian border town of Kobani may have gone a little off- course, because the terrorist group is now claiming that a few of the parachutes landed right at its feet.
In a video released Tuesday, ISIS militants purport to show boxes of various grenades and other supplies dropped for Kurdish use. The militant onscreen only opens a handful of the dozen or so boxes seen lying along a dirt path. (Weapons delivered by America come from various sources.)
U.S. officials say they are looking into the video's claims. On Monday, the government acknowledged that it destroyed one airdop to prevent the weapons from falling into ISIS hands after it missed its target. The airdrops began on Sunday night.
Turkey, meanwhile, has agreed to open its borders and allow Kurdish peshmerga forces from Iraq to cross into Syria and help save Kobani. It had been reluctant to do so because of its own internal struggle with Kurdish nationalists, who are affiliated with the Kurds fighting in Syria and are internationally recognized as terrorist groups.