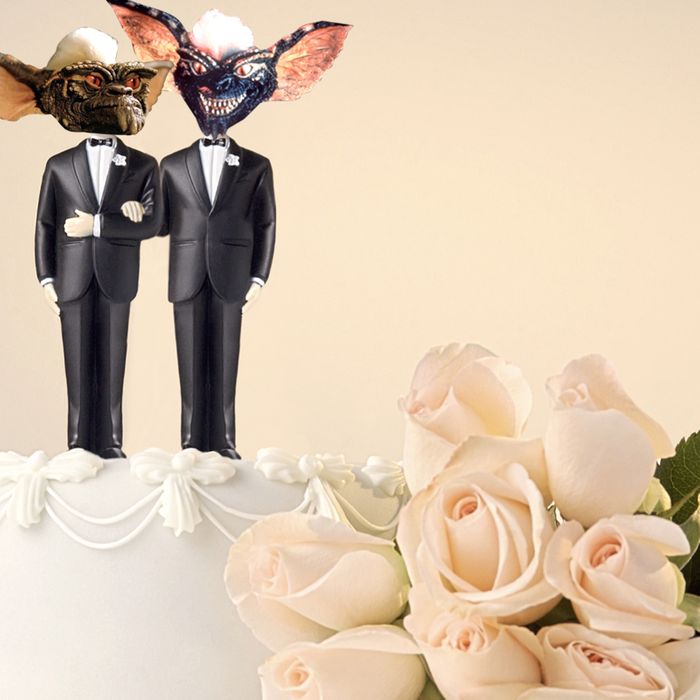 These days, most Americans — and even most politicians — have come around on the whole gay-people-are-coming-for-your-brains issue. Not so with Anthony Culler, candidate for Congress in South Carolina's 6th Congressional district. 
Culler followed up on earlier dated references to a 1984 movie on Monday,by posting a video in which he compares gay people to gremlins on his Facebook page. Gremlins are a threat comparable to ISIS and Ebola, if this guy is to be believed! (The congressman's video, though, doesn't stand up to ISIS's flashy production jobs.)
When he's not busy shouting over trains, Culler is running against Jim Clyburn, the first black congressman elected in South Carolina since reconstruction. Clyburn is also fairly popular and won his primary with almost 90 percent of the vote. 
Culler, on the other hand, devotes most of his Facebook posts to complaining about a lack of support from South Carolina's Republican Party (a bad sign), and throwing out folksy references to the gospels and other biblical stories (presumably something that appeals to his target demographic). A biblical quiz showed that he was most like John the Apostle. 
Naturally, the video garnered some backlash, and Culler was none-too-pleased with the response:
Read all the comments written in the past twenty four hours by gremlins and decide if you have taken them and their hate too lightly. Think about these comments the next time you hear lesbians and gays say Christians are intolerant. Do you still think the lesbian/gay agenda is not intent on destroying traditional families and marriage?
At the same time, he doesn't seem too concerned about his election prospects, writing that the outrage over his statements is coming almost entirely from outside his district.
That doesn't mean he'll win, though: Culler is still trailing Clyburn, who is an incumbent black congressman running in a majority-black district.