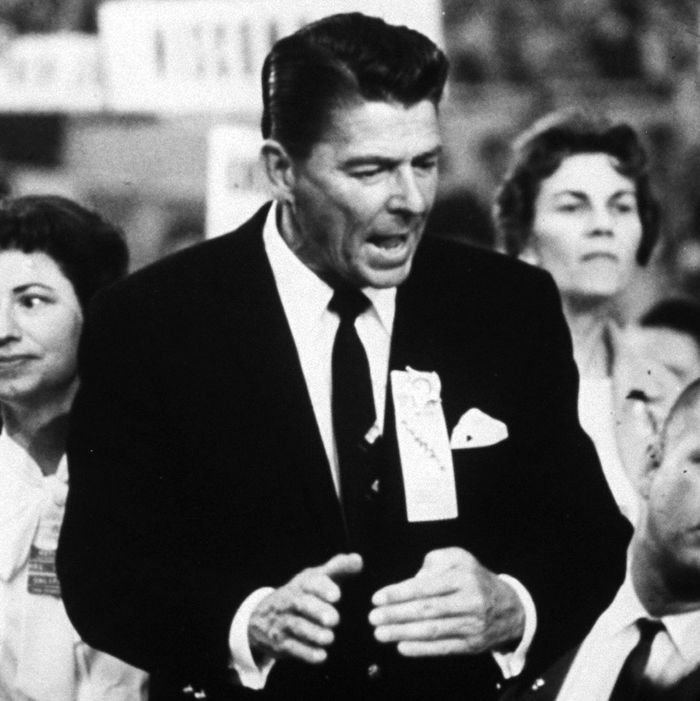 Photo: Ralph Crane/Time Life Pictures/Getty Images
Fifty years ago, Ronald Reagan delivered a speech endorsing Barry Goldwater for president. Over time, the address, entitled "A Time for Choosing," has become a cherished relic in the Reagan myth. The conservative Washington Examiner celebrated the speech's anniversary today with highlights and excerpts along with a celebratory column by Michael Barone.
Somehow missing from the excerpts is Reagan's finest moment, a classic dis of the 17 million Americans too pathetic to obtain enough nourishment:
We were told four years ago that 17 million people went to bed hungry each night. Well that was probably true. They were all on a diet. [laughter]
Reagan wasn't just charmingly funny here — he was prophetic. A dozen years later, he was running for president, and by then America had become a place where you could find a "strapping young buck" using food stamps to buy steaks.