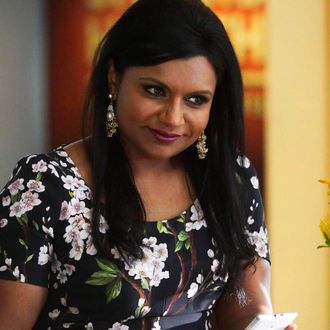 Photo: Jordin Althaus/FOX
Last Friday, 17-year-old Pakistani activist Malala Yousafzai became the youngest person to ever win the Nobel Peace Prize. So at the New Yorker Festival party at the Standard Hotel on Saturday night, Daily Intelligencer asked several of the attendees what they were up to at 17. Most were way more into partying than winning peace prizes.
The question: Malala Yousafzai won a Nobel prize. What were you doing when you were 17? 
Jill Abramson, Former editor of the New York Times
JA: Smoking pot at Bethesda fountain.
New York Magazine: [Laughs.]
JA: [Shrugs.] It's true.
Michael Chabon, Novelist
"[Laughs.] Listening to Led Zeppelin, and watching Richard Pryor. "
Molly Ringwald, Actress
"Yeah, I was acting. I was doing all those movies that I'm most well known for. Seventeen — I think it was sort of in between Breakfast Club and Pretty in Pink. I think I was in the 11th grade."
Gay Talese, Writer
"When I was 17 years old, I was lucky to graduate from high school, because my grades were not very great. Whereas this young woman that just won the Nobel Prize is speaking English, which is not her first language, really, and being eloquent, even though she had a bullet in her head. I mean, I didn't have a bullet in my head, and I wasn't doing as well as she is with a bullet in her head. [Laughs.] Oh my God, what a story she is. Amazing. She earned it."
David Remnick, Editor-in-Chief, The New Yorker
NYM: Jill Abramson just told me she was smoking pot at Bethesda Fountain.
DR: I wasn't yet. I was playing in a rock band, and I was, uh, you know, a nerd in school, and everything you'd pretty much expect.
NYM: So you were playing in a rock band, but you were also nerdy?
DR: Yeah. It's a strange combination. Did you ever see that David Chase movie Not Fade Away? The kid with the curly hair, I'm pretty sure that was me. I think he ripped me off. In fact, one of the things I did on Friday night was a panel discussion with David Chase and Junot Díaz and Sam Lipsyte, and they showed a clip from Not Fade Away, and I looked up at this thing, and it's a documentary of my life, except with Italians, not Jews. 
Mindy Kaling, Actress
"I was, like, stressing out about getting into college, like a nerd."
David Chase, TV director and producer
DC: I applied for the Nobel Peace Prize, but I was from New Jersey, so they automatically discounted me.
NYM: No, really, what were you up to at that age?
DC: Oh, fighting, drinking. That kind of stuff. 
Nick Kroll, Comedian
NK: I was trying to win the Nobel Peace Prize, and that was me going to McDonald's and getting French fries just perfectly cooked. And I was able to do that. It was a McDonald's in Mamaroneck, and if you get to them at the heart of the day, they're turning over the fries quickly, so they're always fresh. So I was accomplishing major tasks as well. 
NYM: Did you win the Nobel for that act?
NK: I won the Nobel Peace fries. I didn't win the Nobel Peace Prize. 
Malcolm Gladwell, Writer
"Oh my God, what was I doing? Well, I was a freshman in college, so drinking a lot, and sleeping in."
Imagine Dragons, Band
Ben McKee: "I was playing jazz gigs at horrible wineries for old people's weddings."
Daniel Wayne Sermon: "It's better than me. I was in a band called Hat Trick. It was a high school band, and we sucked. We were awful."
Dan Reynolds: "I was in a band, a high school band, and it was awful, terrible. Contemplating whether I wanted to go to college, or drop out and pursue music. So I went to college, and dropped out of college and pursued music."