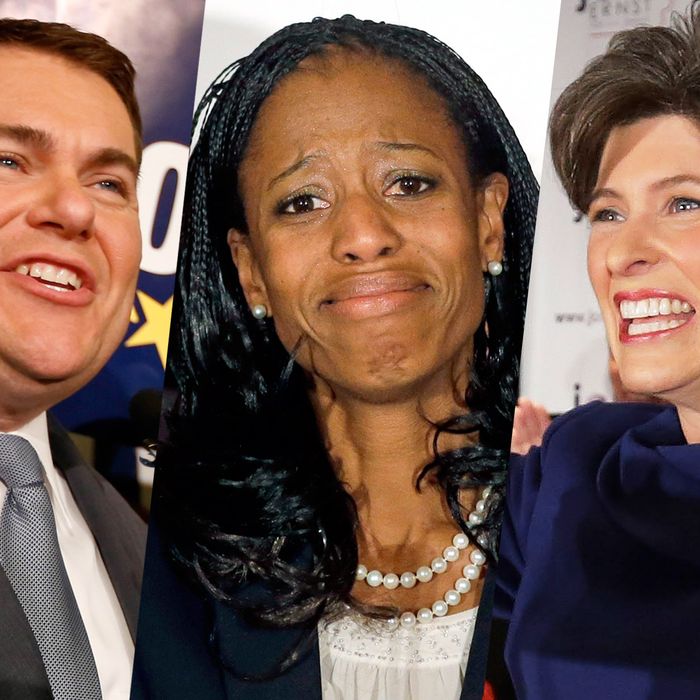 Photo: AP/Corbis; Getty Images
After the midterm elections, Republicans will have control of both the House and Senate for the first time in eight years. (Although, as Jonathan Chait explained, there is really only one reason that matters.) Yet that crushing victory is hardly the most important "first" reached last night, after a slew of victories for women, openly gay candidates, and people of color. Here are some of the more memorable victories from Tuesday night.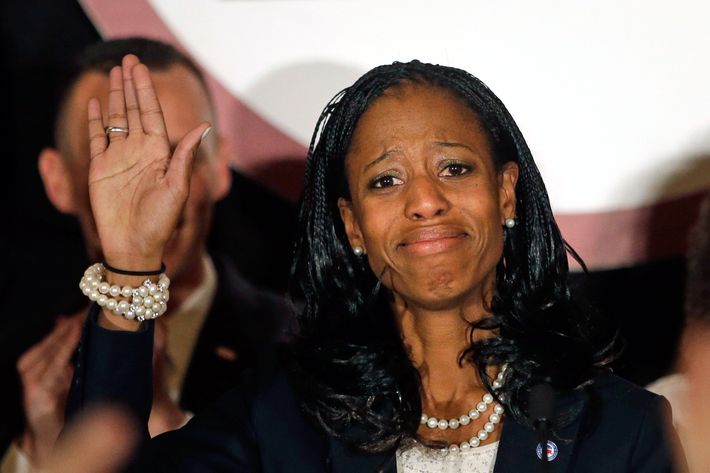 1. Mia Love, first black Republican woman elected to Congress. The former Saratoga Springs mayor, a Mormon convert, lost her first congressional bid in 2012, but made a strong comeback this time around, winning her race against Doug Owens in Utah's 4th Congressional District.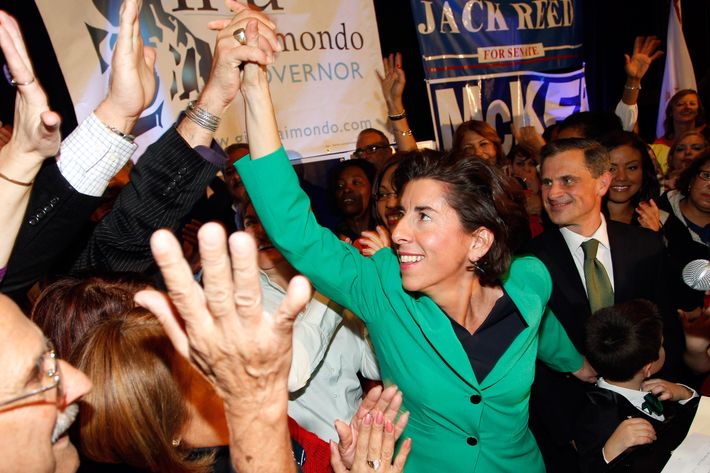 2. Gina Raimondo, first female governor of Rhode Island. In a true sign of the times, Raimondo defeated Republican opponent Allan Fung, a Republican who could've become Rhode Island's first Asian-American governor.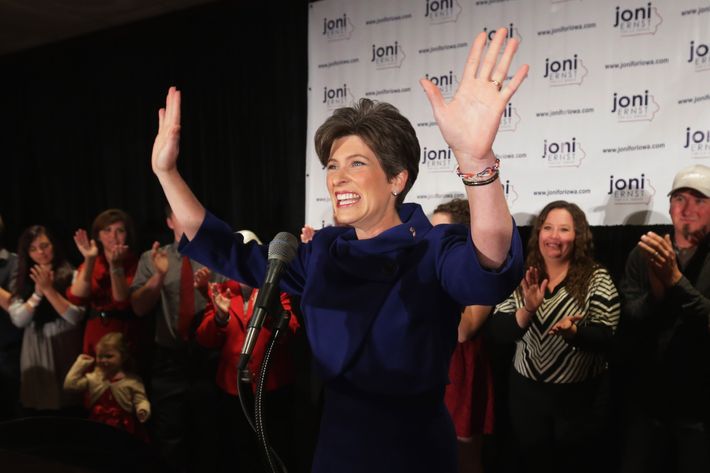 3. Joni Ernst, first female veteran in the U.S. Senate. The Republican is also the first woman to represent Iowa in congress.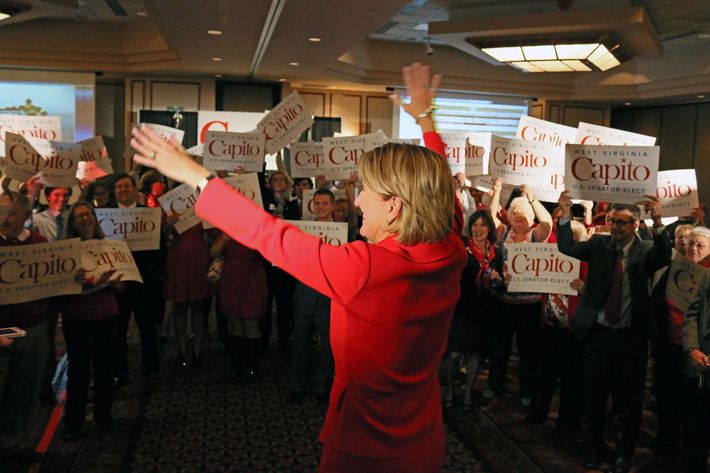 4. Shelley Moore Capito, first female senator from West Virginia. Capito, Ernst, and others are helping the GOP combat the assumption that it is a party of white men (although white men's interest is another thing altogether).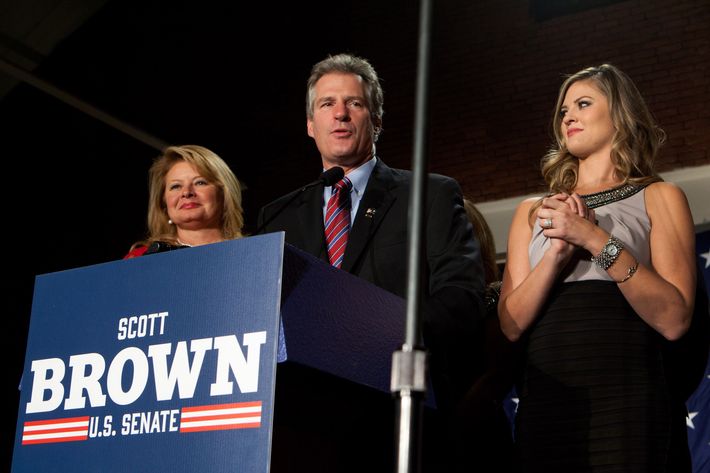 5. Scott Brown, first man to lose two senate races to women. After falling to Elizabeth Warren in Massachusetts, Brown moved up to New Hampshire to run against Jeanne Shaheen. Of course, Warren just followed him up there.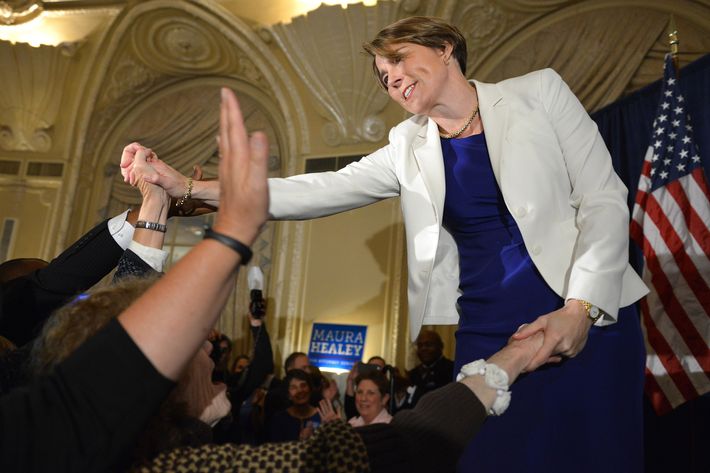 6. Maura Healey, first openly gay state attorney general. The Massachusetts Democrat won even as the state's other openly gay candidate, Steve Kerrigan, lost on Martha Coakley's gubernatorial ticket.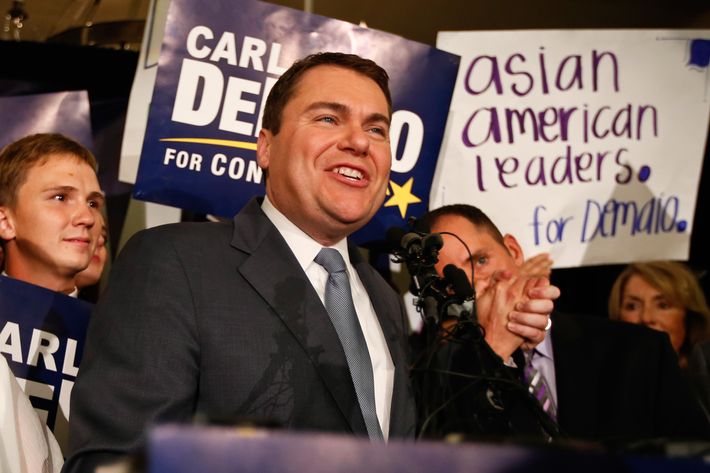 7. Carl DeMaio, first openly gay Republican in Congress*. The final tally is still being counted in California's 52nd Congressional District, but DeMaio is leading despite numerous sexual harassment allegations.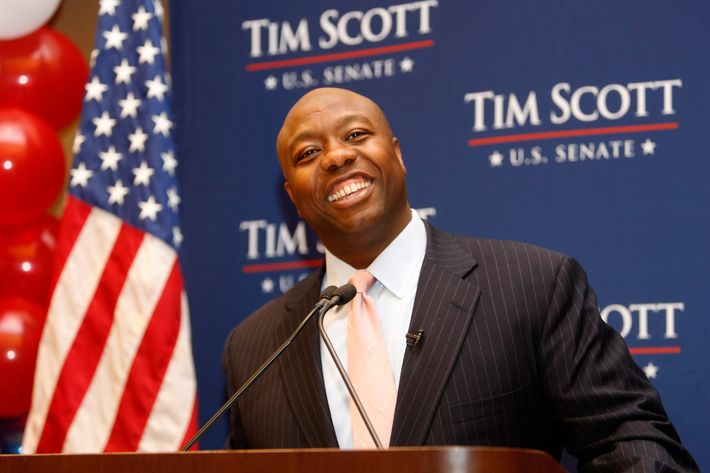 8. Tim Scott, first black senator elected from the south since reconstruction. The South Carolina Republican won Tuesday's election after serving out the last two years of Jim DeMint's term.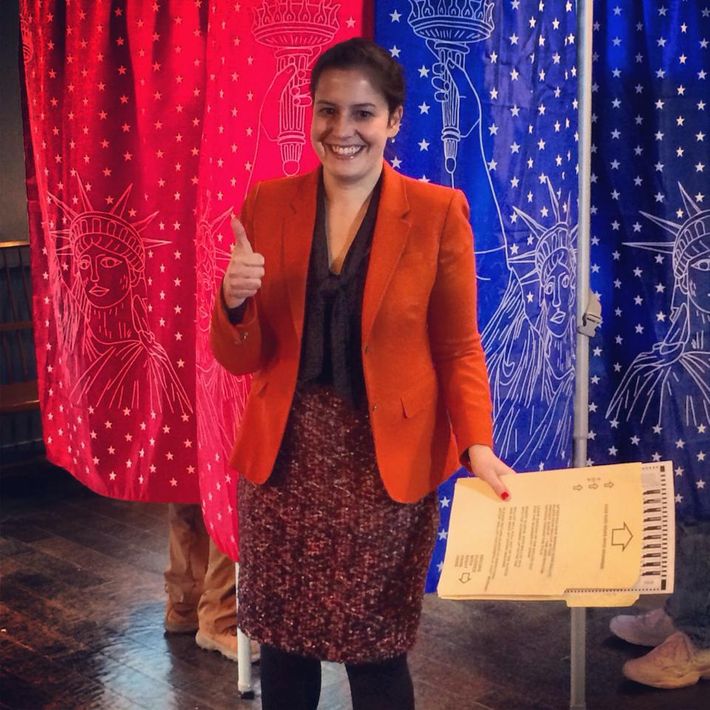 9. Elise Stefanik, first 30-year-old woman in Congress. Stefanik is the youngest woman ever to serve in congress, and the first Republican to win in New York's 21st Congressional District.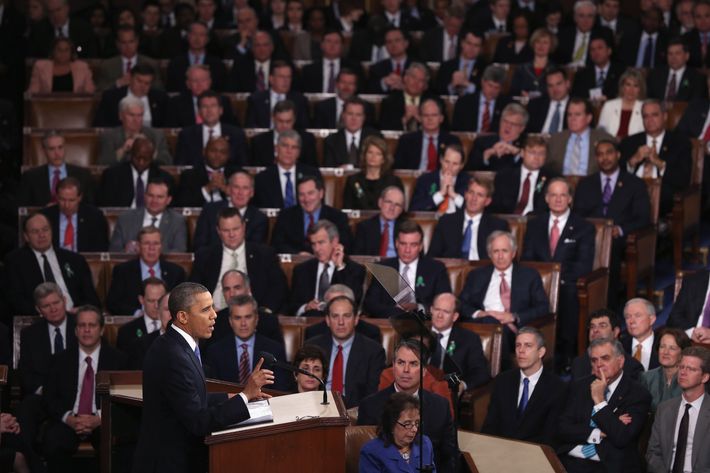 10. For the first time, there are no white Democrats representing the Deep South in the House. So much for a post-racial America.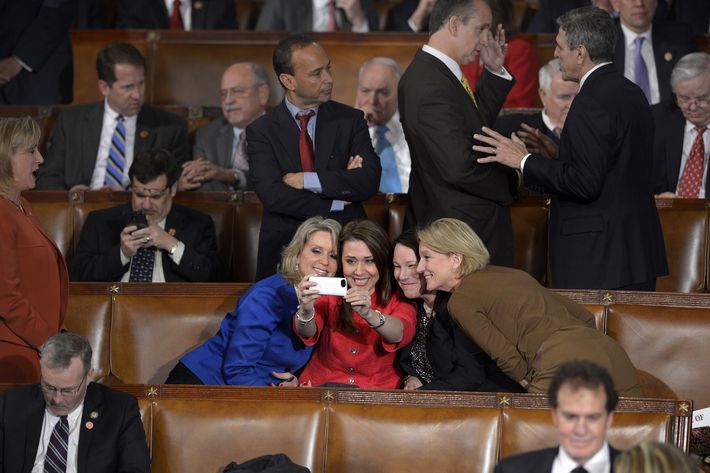 11. Congress will have 100 female members for the first time ever. This is thanks, in part, to the many successes of Republican women in the midterm elections.
*This article originally stated that Allan Fung would have been the nation's first Asian-American governor. That was actually Hawaii's George Ariyoshi.