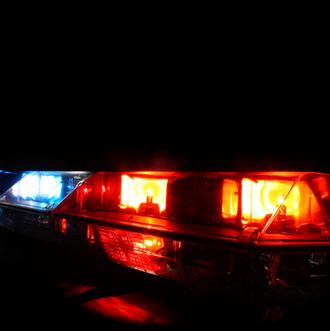 Police in Port Orchard, Washington, are investigating the murder of a woman that may be tied to the internet's most notorious message-board cesspool, 4chan. Kitsap County deputies were alerted to the homicide after a family member found the woman's body on Tuesday afternoon. Local outlets report that the images, which depicted a naked deceased woman, began appearing on 4chan and social-media sites before police were alerted to the death.
The photos, now deleted, were reportedly posted with the following message:
"Turns out it's way harder to strangle someone to death than it looks on the movies….Check the news for Port Orchard, Washington, in a few hours. Her son will be home from school soon. He'll find her, then call the cops. I just wanted to share the pics before they find me. I bought a BB gun that looks realistic enough. When they come, I'll pull it and it will be suicide by cop. I understand the doubts. Just check the f—— news. I have to lose my phone now."
Investigators can't currently verify if the woman in the images is the same victim they found, but said they "do not believe this is a random assault. We believe this person was targeted by a yet-to-be determined other person."
Horrible troll, or horrible crime? Either way, 4chan's still the worst.