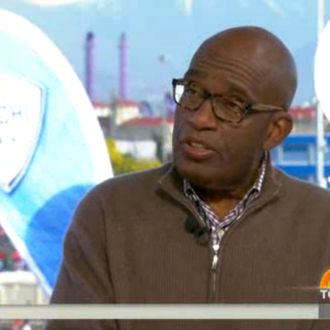 Great news, everybody. I know you all were disappointed when Al Roker claimed he pooped his pants in the White House but did not provide video or audio proof of said shart. Today, we have received the next best thing: According to Today.com, Roker left his microphone on during a bathroom break from his 34-hour weathercast. 
"Al Roker brings new meaning to live stream during #Rokerthon bathroom break," reads a story on Today.com, a headline that — if the impending snow hasn't already made you long for the sweet embrace of death — will certainly nudge you closer to the blissful unknown.
Twitter users, it turns out, were delighted to witness the musical stylings of Roker's urine stream:
The #Rokerthon is Roker's attempt to break the Guinness World Record for longest weathercast (he must already hold the one for most on-air bodily mishaps).