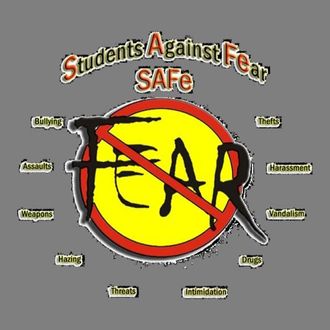 Photo: Huntsville City Schools
Adults aren't the only ones getting into trouble for posting ill-advised social-media updates. A monitoring program in an Alabama school district paid a former FBI agent $157,000 to monitor the social-media interactions of students, resulting in 14 expulsions last year.
The program targeted 600 of Huntsville's 24,000 students over the past year through a program called SAFe, Students Against Fear. Teachers or students could anonymously tip Chris McRae, the ex-FBI agent, about alarming things, and McRae would then scour their social-media accounts for signs linking them to drugs, weapons, gangs, or sex. (What, exactly, would count as an expulsion-worthy transgression isn't clear.)
To make privacy matters more alarming, 12 of the 14 students expelled owing to social-media monitoring were black. This is in a school district where suspensions of black students already exceed their percentage of the student body: Just 40 percent of the district's schoolchildren are black, but they accounted for 78 percent of expulsions last year. 
"That is effectively targeting or profiling black children in terms of behavior and behavioral issues," said Madison county commissioner Bob Harrison.
A better question, perhaps, is whether Alabama — land of the fiscal conservatives — should be spending $110 an hour looking for kids bragging about their pot-smoking exploits online. At the very least, they should've funneled a little more cash into designing that logo.