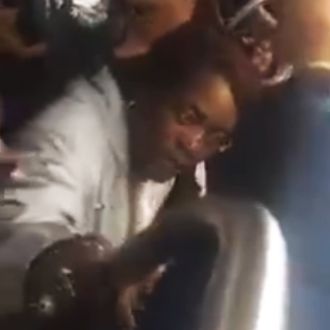 Look, we've all been there: A train is super-crowded during rush hour, some asshole isn't respecting the unspoken rules of the subway when it comes to occupying hand space on the pole, and you're pissed. But that doesn't mean you should brawl! Please, stop brawling.
The Daily News uncovered this viral video of a woman and a man getting into a screaming match — which escalated into a slap fight — after the woman put her hand on the pole too close to the man's girlfriend's face. 
Meanwhile, MTA bus drivers are getting in on the action as well.
Can't everybody just get along?