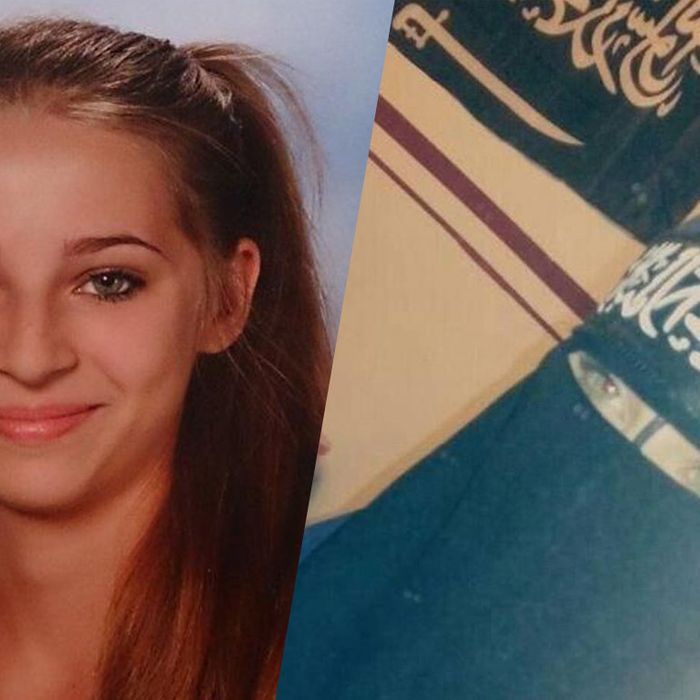 Educators are being put on high alert in order to try and prevent more Austrian teens from joining jihadi fighters in Iraq and Syria. Austria's small-but-growing Muslim population has nearly doubled in the last decade, and about 140 Austrian Muslims have gone into battle for ISIS and other groups.
In November, Vienna's school board hired professionals to train teachers how to identify and approach at-risk youth. The new protocol instructs educators to look for signs that students see themselves engaged in an us-versus-them battle with the West or are glorifying jihad. They should then get parents and counselors involved and, if necessary, the police — but they should try using Muslim community resources first.
But experts warn that authorities should not get involved too quickly so that they don't further scare teenagers into the arms of jihadis. "You take people like a girl who starts to wear the headscarf, or another starts to pray, and you say, 'Well, this could be a sign of radicalization,'" says terrorism expert Moussa Al-Hassan Diaw. "That's really a problem because, if you want to de-radicalize, you can't pick people out from the classroom and bring them to the police, because this would radicalize them."
In one of the country's most recent cases, teenagers Samra Kesinovic and Sabina Selimovic radicalized and quickly left for Syria. Their parents, Bosnian refugees, were stunned by the change. Subsequent reports from ISIS-controlled territories said that the girls had been married off to Chechen fighters and had since gotten pregnant. One of Kesinovic's teachers described her as "brainwashed" and said the girl disappeared soon after he had pulled her aside for a talk.