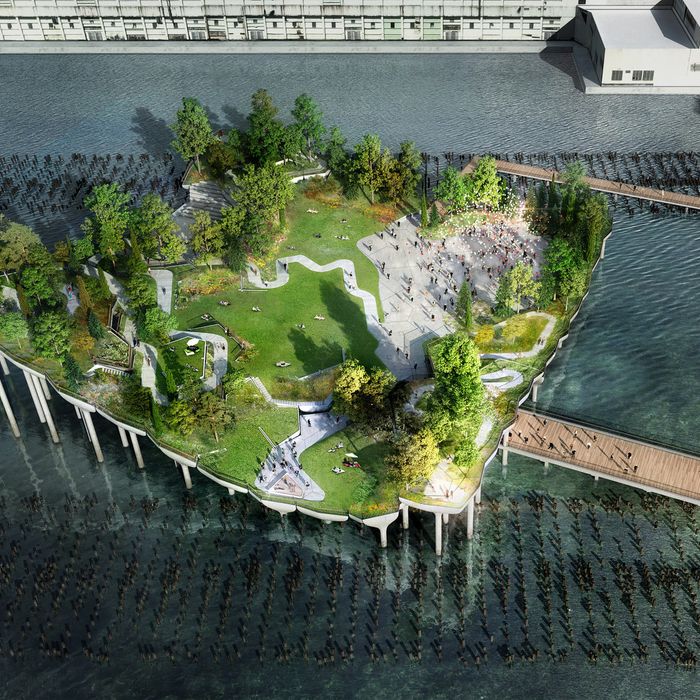 Photo: Pier55, Inc./Heatherwick Studio
IAC chairman Barry Diller and his wife, fashion designer Diane von Furstenberg, announced on Monday that they want to build a park featuring "a series of wooded nooks and three performance venues" that will float in the middle of the Hudson River. What is it, exactly, with billionaires and water platforms?
The park would be erected on an "undulating platform" off of 14th Street, about 186 feet from land. According to the Daily News:
The plan calls for a square pier the size of two football fields to rise on stilts between the existing, but decrepit, Pier 54 and the remains of Pier 56. Both piers' pilings will remain as a habitat for fish.

The new pier, to be known as Pier 55, will feature undulating gardens, lush lawns and pathways and a 700-seat waterfront amphitheater.
The whole project will cost around $170 million, of which Diller has pledged to contribute $130 million. (The rest of the tab will be picked up by the city and the Hudson River Park Trust.) Mayor de Blasio and Governor Cuomo support the idea, and will join Diller on Monday to announce the futuristic floating park.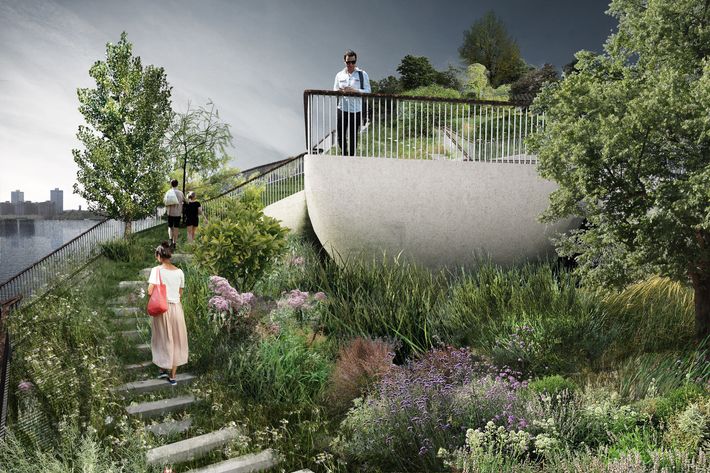 We predict Peter Thiel will be contacting Diller about turning the park into a libertarian utopia in 3 … 2 …