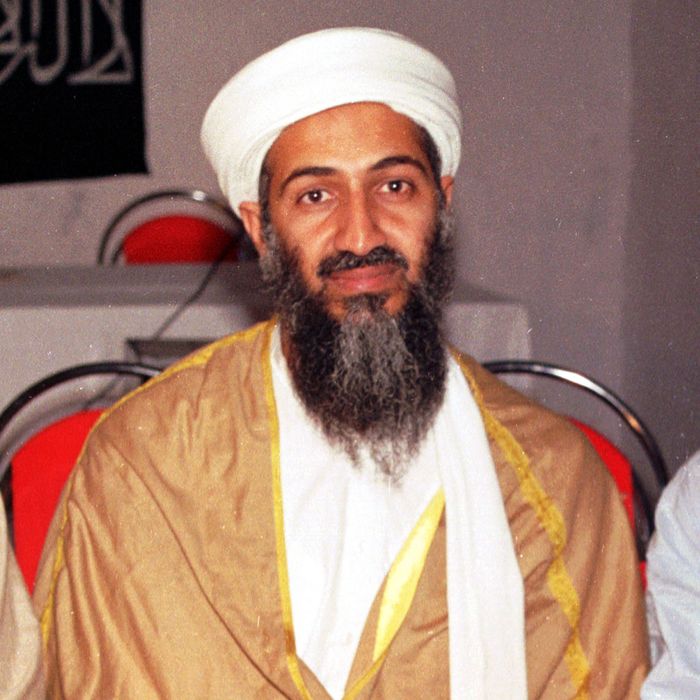 It's pretty obvious why Navy SEALs aren't supposed to talk about their work, but now we know one secondary reason that does not involve being targeted by evildoers out for revenge. For the past three years, the man who killed Osama bin Laden has been known only as an anonymous member of the Navy's SEAL Team Six. This week, Fox News announced they would identify the shooter, and the Daily Mail beat them to it, naming retired SEAL Robert O'Neill. On Thursday night, O'Neill confirmed the report in an interview with the Washington Post, but the mystery is far from over. Within hours, several SEALs were publicly squabbling about who actually fired the shot that killed the world's most notorious terrorist.
O'Neill told the Post that despite concerns about his privacy, he was thinking about going public because his name had spread throughout the military community and Capitol Hill, and he believed he would eventually be outed. What made up his mind was a meeting over the summer with relatives of the victims of September 11. O'Neill, who works as a motivational speaker, was invited to speak t0 9/11 families at the National September 11 Memorial Museum and wound up telling them about how bin Laden died. "The families told me it helped bring them some closure," O'Neill said.
This isn't the first time O'Neill has spoken to journalists. He confirmed that he is "the Shooter" profiled by Esquire in February 2013. In that article, O'Neill described approaching bin Laden's third-floor bedroom behind another SEAL. The point man fired a shot at bin Laden when he appeared at the bedroom door, but missed. He then tackled two women he thought were wearing suicide vests. That left O'Neill face-to-face with bin Laden. He told the magazine:
In that second, I shot him, two times in the forehead. Bap! Bap! The second time as he's going down. He crumpled onto the floor in front of his bed and I hit him again, Bap! same place. That time I used my EOTech red-dot holo sight. He was dead. Not moving. His tongue was out. I watched him take his last breaths, just a reflex breath.
Supposedly, the point man confirmed O'Neill's account to another SEAL, who then spoke with Esquire. O'Neill told the Post that his first shot hit bin Laden in the forehead, splitting his skull.
Shortly after the Post story went up, Reuters reported that "a source close to another SEAL team member" was contesting O'Neill's story. The source said two other men entered the room before O'Neill, and one of them fired the fatal shot. According to the Post, O'Neill acknowledged that shots were fired at bin Laden by at least two other SEALs, but he says it was his bullet that killed the terrorist leader.
A former SEAL Team Six member told the New York Times that before tackling the women, the point man managed to wound bin Laden with a shot to his side. The paper reports:
But other military officials and SEALs took issue with Mr. O'Neill's account. They credited the unidentified point man, who is still a member of the secret unit, with severely wounding or even killing Bin Laden before other SEALs fired. A former commander of SEAL Team 6 said in an interview that he believed Mr. O'Neill fired "insurance" rounds into Bin Laden's body, after he was down.
Then there's the version of events presented in No Easy Day, penned by former SEAL Matt Bissonnette. In the 2012 book, Bissonnette writes that the point man shot bin Laden in the head, and then he and another SEAL fired more shots. "In his death throes, he was still twitching and convulsing," Bissonnette wrote. "Another assaulter and I trained our lasers on his chest and fired several rounds."
Bissonnette, who is now under criminal investigation for failing to obtain official clearance before publishing the book, opted to stay out of the new debate about who actually fired the shot that killed bin Laden. "Two different people telling two different stories for two different reasons," he told NBC News on Thursday. "Whatever he (O'Neill) says, he says. I don't want to touch that."