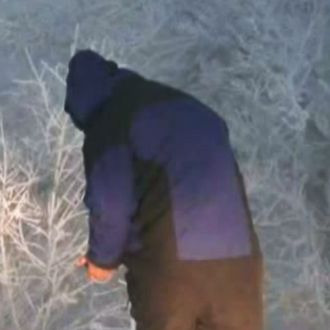 For everyone out there who believed NBC Nightly News meteorologist Mike Seidel peed in the snow while on-camera, Brian Williams has some stern words for you and your "social media."
Williams took time out of his broadcast last night to set the record straight, explaining that when Seidel lost communication with the station during a live report from a winter storm in North Carolina, he took his gloves off and dialed his phone. He did not, as some places report, "write his name in the snow" in urine.
Thanks for letting us know, Bri.