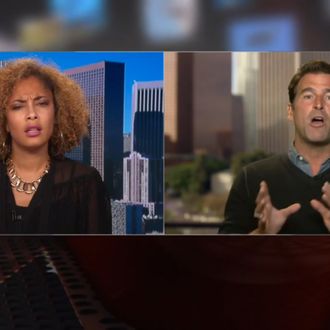 On Sunday, CNN finally got around to analyzing the controversial catcalling video that fueled the internet last week. The debate went about as well as you'd expect from the network that brought us "N-Word vs. 'Cracker': Which Is Worse?"
Representing the scum of the earth was self-proclaimed woman whisperer Steve Santagati, author of something called The MANual. On the side of human decency was New York comedian Amanda Seales, who managed to destroy him with facial expressions alone.
"I live this life every day," Seales began, noting the near-constant street harassment faced by all women in the city. "Nice, nice," said Santagi, setting the tone like a horny Keanu Reeves.
"I am more of an expert than you, because I'm a guy and I know how we think more than you will ever know," he continued. Think about it.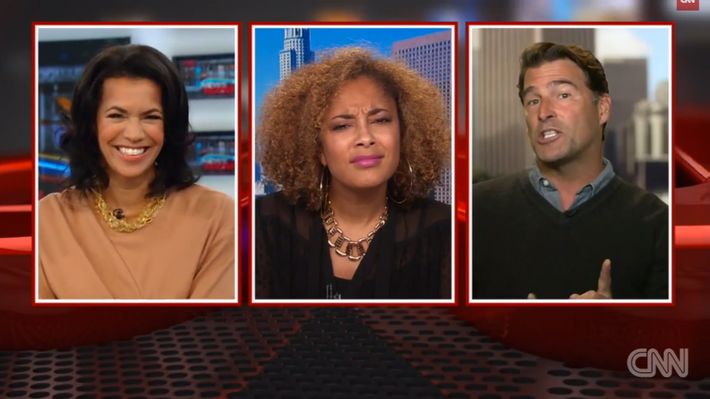 "The bottom line is this, ladies: You would not care if all these guys were hot." Oh, word?
"There is nothing more that a woman loves to hear than how pretty she is."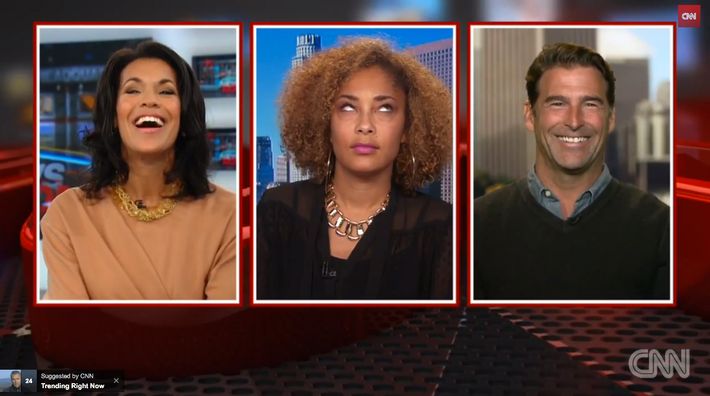 "It's just another example of a lot of feminists that have an à la carte attitude towards it, meaning you can do this, I want this sort of thing, but they take it too far. It's kind of like, this thing bordered on 'The Boy Who Cried Wolf,' like, where's it gonna go next?"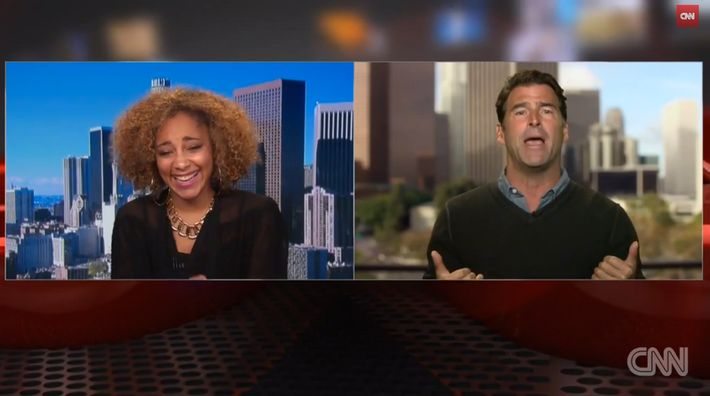 "If you don't compliment me when I walk by, that's abuse! I wanna fine you, I wanna start a coalition against women who don't compliment men." (This is him trying sarcasm …)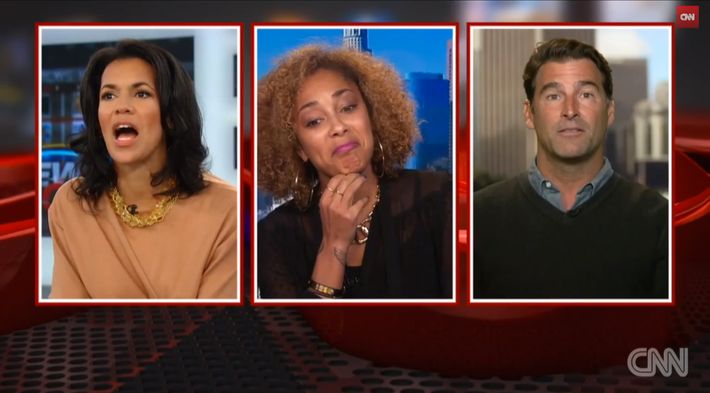 "Carry a gun!" (This is him being serious.)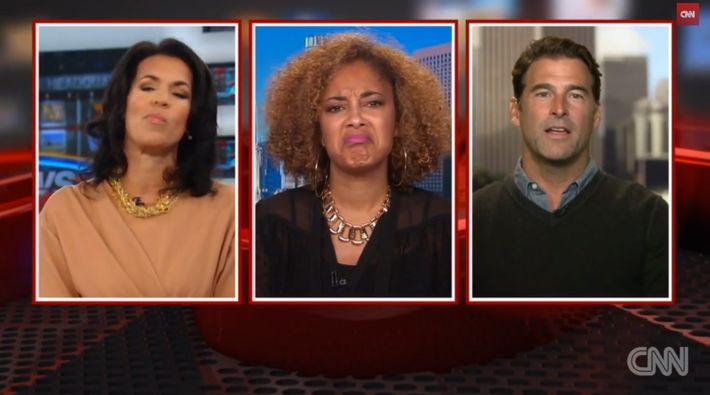 "I can see you shaking your head, you are not an expert on this, my brother, because you are not a woman walking in the street," said Seales. "You, sir, do not know what you're talking about."