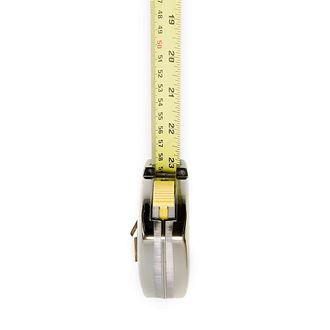 Photo: Image Source/Corbis
A construction worker in Jersey City was killed on Monday morning when a tape measure fell 50 stories and hit him on the head. Now you can add "construction supplies" next to "air conditioner" on your list of Things That Could Fall From the Sky and Kill You.
The AP reports that the unnamed man was delivering sheet rock at a construction site when a one-pound tape measure fell off of a worker's belt 50 stories up, ricocheted off of some other materials, and then hit the man in the head. He died later at the hospital.
(hat tip, Gawker)