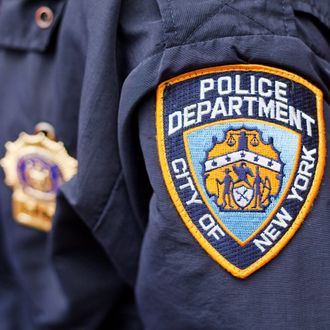 A couple of days ago, about 60 New York City police officers became interested in speaking to Elisha Duncan, a 14-year NYPD veteran who apparently was the point man for a group trip to see the Giants-Seahawks game in Seattle this weekend. Duncan disappeared after collecting a total of $40,000 (the outing was supposed to cost $600 a cop), and his buddies were not pleased.
The New York Daily News reports that "investigators turned up angry voicemails and threatening text messages from officers duped" by Duncan, who has a history of bankruptcy, gambling, and depression. No one had seen or heard from him since he was spotted at a Yonkers Casino on Wednesday. He turned up again on Friday evening, when a pair of cops patrolling his Bronx neighborhood found him in his car.
Duncan is in "good health," according to the NYPD, but he was still taken to a hospital for observation. "They should be very lenient with him and try to help him in every way they can to get counseling, so he won't be so distressed about the situation. He needs some help," his father told the New York Post. Meanwhile, what Duncan did with the cash isn't clear. "We haven't interrogated him yet," a "police source" told the Daily News. Duncan hasn't been charged with any crimes as of now, but it sounds like he's not going to be the most popular guy at the office come Monday.