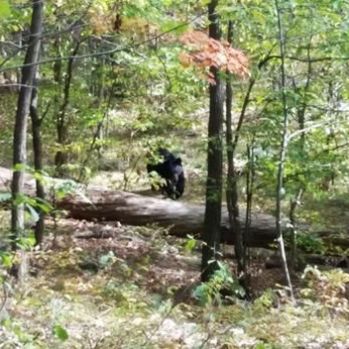 Photo: West Milford Police Department
Twenty-two-year-old Rutgers student Darsh Patel was killed by a black bear in September while on a nature hike with friends. It was the first time a black bear had attacked and killed a person in New Jersey since 1852. Now authorities have released five photos they believe Patel snapped just moments before the deadly attack.
West Milford police released the photos after NJ.com filed a records request. The photo above shows a 350-pound black bear in the Apashaw Reserve coming toward Patel from behind a fallen tree. Moments later, the police believe the bear attacked and killed Patel as his four friends scattered into the woods seeking safety. The bear was shot and killed when police found it circling Patel's body.