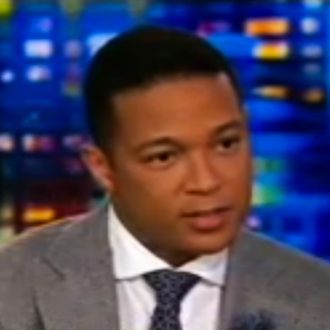 During an interview with Joan Tarshis, a music publicist and journalist who is one of a number of women to publicly accuse Bill Cosby of sexual assault, CNN's Don Lemon decided he'd use the airtime to dole out some helpful advice on how Tarshis could've easily avoided being raped in the first place.
Tarshis has said that she told Cosby that she had an infection in order to try to convince him to leave her alone. Instead, Cosby allegedly forced her into oral sex. But Lemon has some advice on how she could've escaped that situation, too.
"You know, there are ways not to perform oral sex if you didn't want to do it," Lemon offers in the interview, further elaborating that if she didn't want to go down on him, she could've just bitten him. Wow, if only she'd thought of that, none of this would've happened. Lemon strikes again!
Update: Lemon took a minute during a broadcast this afternoon to apologize for his comments.
A word about my interview last night with Cosby accuser Joan Tarshis: As I am a victim myself, I would never want to suggest that any victim could have prevented a rape. If my question struck anyone as insensitive, I am sorry as that is certainly, and was not, my intention.