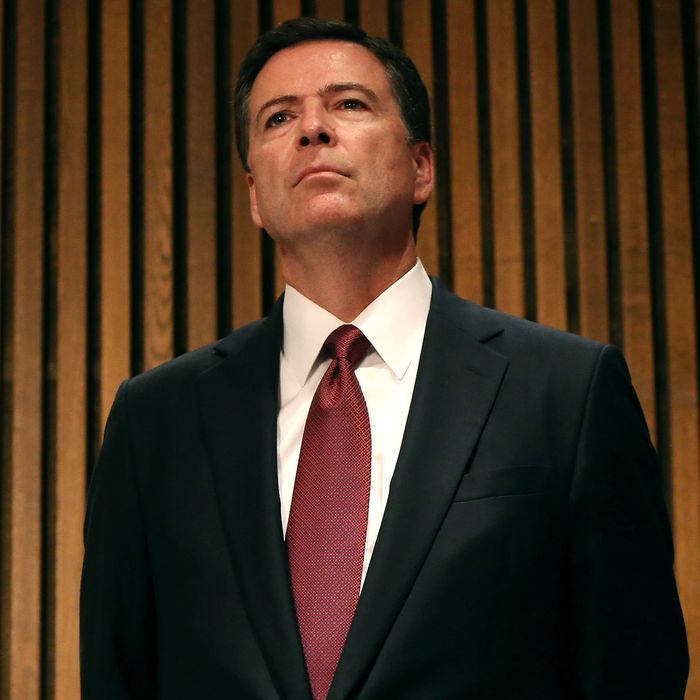 Photo: Mark Wilson/Getty Images
The already-bad story of how the FBI authored a fake Associated Press article to catch a teenage criminal just got a whole lot worse: Not only did the Feds write a fake wire story, but they also let an agent impersonate a real AP reporter.
The FBI was trying to catch a 15-year-old accused of making bomb threats at a Washington high school. Last month, it came out that they sent the suspect a fake AP story link about the threats, which revealed his computer's location. Now it turns out the FBI took the matter a step further, and an agent self-identified as an AP employee and asked the suspect to click on the link in order to supposedly check the accuracy of the dummy story (actually giving himself up in the process).
And this wasn't an isolated incident. "That technique was proper and appropriate under Justice Department and FBI guidelines at the time. Today, the use of such an unusual technique would probably require higher-level approvals than in 2007, but it would still be lawful and, in a rare case, appropriate," FBI director James Comey wrote in a letter to the New York Times.
The problem is that journalists must rely on the assumption that they're not government agents when working on sensitive stories, say, in war zones. Cases like this don't do much for their credibility. (ISIS, for example, routinely accuses the journalists they murder of secretly working for the government.)
But the FBI director doesn't see the problem. "Only the suspect was fooled," he said.