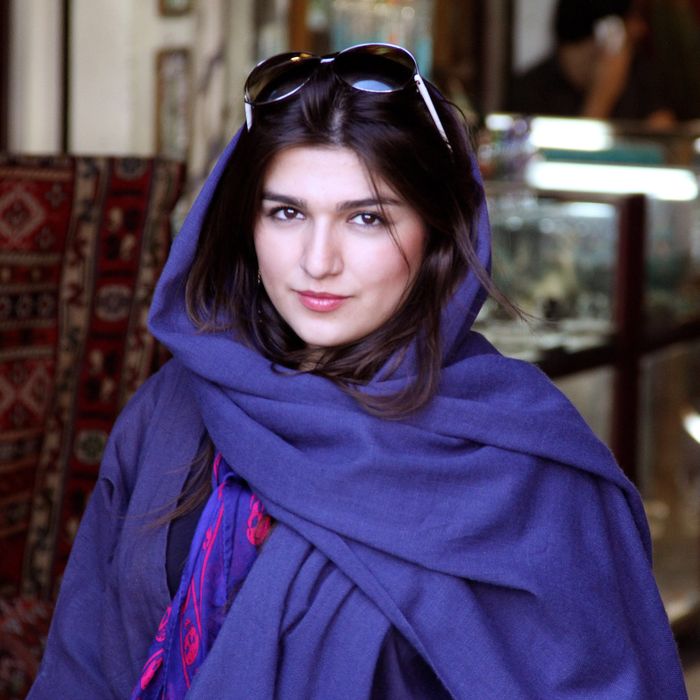 A British-Iranian woman has been sentenced to a year in prison for spreading "anti-regime propaganda." How did she commit this heinous crime? Ghoncheh Ghavami violated the country's 2012 ban on women watching men's volleyball.
In June, Ghavami and a group of other women tried to watch a game between Iran and Italy at Tehran's Freedom Stadium. She was initially released but then re-arrested and placed in the country's infamous Evin Prison, where she began a hunger strike. A Change.org petition to release her has over 700,000 signatures.
The 25-year-old is a graduate of the University of London's School of African and Oriental Studies, and a dual citizen. "We have concerns about the grounds for this prosecution, due process during the trial, and Miss Ghavami's treatment whilst in custody," the U.K.'s foreign office said in a statement.
This isn't the only recent case of Iran cracking down on perceived Western influences. The young people behind the "Happy in Tehran" video were convicted earlier this year, although they were given suspended sentences likely meant to serve as a deterrent from future wrongdoing.