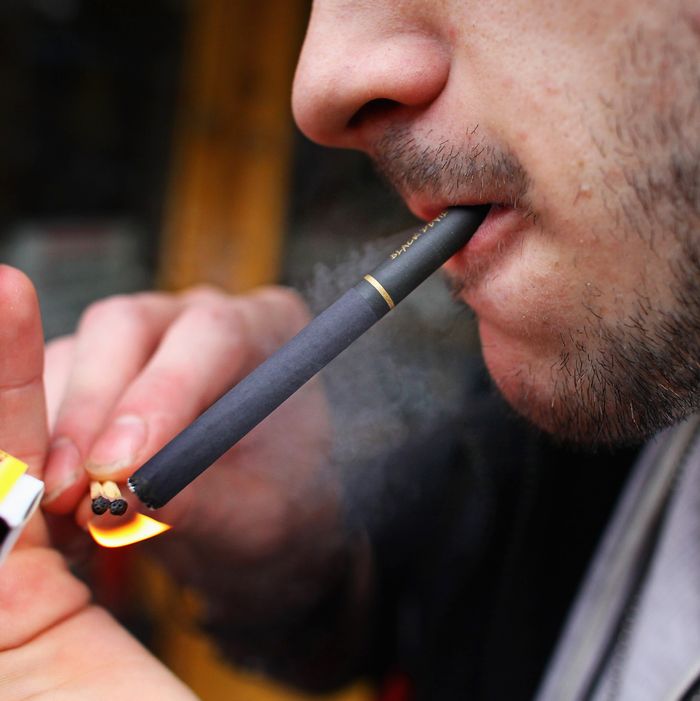 Photo: Jeff J Mitchell/Getty Images
A 28-year-old Frenchman decided the jihadi life was not for him when he suffered severe nicotene withdrawal about a dozen days into his journey. Flavien Moreau quickly went running back into the arms of mother France, where he became the first person sentenced for terrorist activities in Syria Thursday.
"I found it really hard not to smoke … so I gave my weapon to my emir and left," he said.
Moreau was born in South Korea and later adopted by a French family. By the time he converted to Islam, he had 13 criminal convictions under his belt. Smugglers took him to Syria about two years ago, where he joined a terrorist group — one that believed smoking violated Islamic law — and bought a gun. (Though authorities haven't named the group Moreau joined, it was likely Nusra, since ISIS is notoriously brutal to defectors.)
Moreau say he didn't actually engage in any fighting, but that didn't stop the judge from giving him the harshest-possible sentence of seven years. At least in prison, he'll be allowed the occasional smoke break.